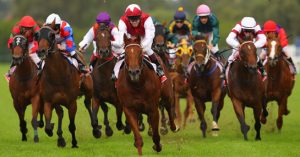 Summer is on the way!

We're heading towards summer and you needn't look any further than Tempo FM for local sports coverage.

Paul Davis is live every Wednesday at 7:00pm to give you a comprehensive round up of the week's sport.
All part of the service!
YOUR RADIO – Tempo FM broadcasts on 107.4FM locally and online worldwide. We broadcast distinctive radio programmes, made by and for the people of Wetherby. We have something for every listener, whether you're interested in local issues, a specialist music enthusiast or a local sports follower.
What's On Today - Saturday

12:00 am:

Rob Allen's 'Midnight Surf Party'

1:00 am:

Radio Books

6:00 am:

Sports Talk

9:00 am:

'Grumpy old Men - Talking Common Sense' with Bill Baker and John Gray

10:00 am:

'Saturday Morning Show' with Tempo FM's Roving Reporters

4:00 pm:

'New Presenter' Steph Leetch

5:00 pm:

'The Sensational 70's with Rob Allen

6:00 pm:

'Bakers Dozen' with Bill Baker

7:00 pm:

'Townscape' or 'The Beacon' with Eric Ovenden (Beacon 4th week each month)

8:00 pm:

A Play for Radio by John Fryer

9:00 pm:

'Now & Then' with Kevin Rouse

10:00 pm:

Alan Potters Country Show

11:00 pm:

Earth Beat
On Now:
---
Please consider supporting your 100% volunteer run Local Radio Station, Tempo FM.   The station costs us £200 to run each week.
A donation of just £5 makes a tremendous difference.