NHS VOLUNTEERS
NEEDED:
The coronavirus  pandemic
(Covid-19)
This has taken a huge toll on sport and physical activity with many events postponed or cancelled.
Now YOU can play your part in the vaccine rollout that will help life slowly get back to normal.
The NHS Volunteer Responders are urgently calling for people like you to step forward and support the vaccine rollout as steward volunteers.
Every day around 2,000 steward volunteers are needed, so this role is vital in ensuring the smooth running of the vaccine programme in England.
Be Inspired: info@service.emails.beinsp.co.uk
---
TRAIDCRAFT
We are Back!
Starting Sunday 5th September
( Held 1st Sunday of the month and every 3rd Saturday)
(Sunday 5 & 18 September and 3 & 16 October.)
It's all happening @ St Mary's Church Boston Spa
Check out www.traidcraftshop.co.uk .
---
BOSTON SPA WALKING FOR HEALTH: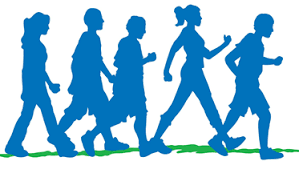 The walk takes place every 4th Tuesday of the month. 
It starts and ends at Boston Spa Methodist Church, High Street Boston Spa.
The walks will be 30-60 minutes – depending on the weather, walking conditions and participants and will utilize footpaths and quiet roads around Boston Spa.
 At the end of the walk, refreshments will be available at the Methodist Church. High Street, Boston Spa, Wetherby, LS23 6AA.
---
We are  launching the Owl.
Our wide-eyed mascot.
To celebrate the return of face-to-face activities.
( He has already made several appearances.)
Our new mascot needs a suitable name, and the person who comes up with the winning suggestion will win a
£50 voucher
for
 The Fox and Hounds pub in Walton
 ( £25 voucher for the runner-up)
To enter, email melody@w-ise.org.uk
or write to:
The WiSE Owl competition, Wetherby in Support of the Elderly, The One Stop Centre, Westgate, Wetherby, LS22 6NL
The closing date for entries is 31st August 2021
---
YORK MINSTER NEWS:
Queen Elizabeth II
To mark the Queen's Platinum Jubilee next year, a statue of the monarch, slightly larger than life and holding the historic symbols of monarchy – the Orb and Sceptre  – will be placed in a niche high on its medieval west front. The Queen will be the first British monarch to have reigned for 70 years. The statue will be the Centre point of a make-over of the open space in front of the Minster, where a new Queen Elizabeth Square is to be created. A letter from Sir Edward Young, private secretary to the Queen, to the Dean, says a design of the statue was shown to the Queen who approved it in principle.
(We'll keep you informed on this one)
---
WETHERBY PARK RUN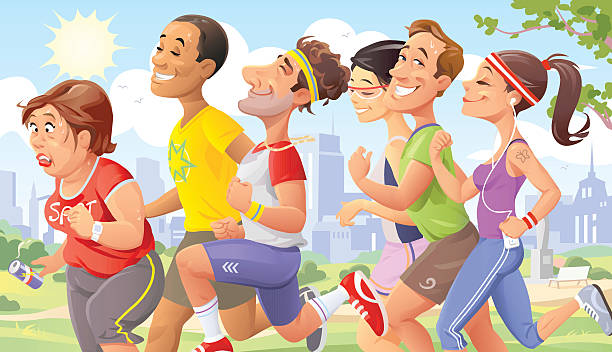 What is Wetherby park run?
It is a 5km run – it's you against the clock, every Saturday at 9am
The event takes place at:
Wetherby Sports Association, Boston Road, Wetherby, LS22 5HA
What does it cost to join in?     Nothing !!!!
Yes it's free! but please   register   before you first come along.
You only need to register with Parkrun once. Don't forget to bring a printed copy of your barcode (request a reminder)
If you forget it, you won't get your time
---
EVERY SECOND SUNDAY of the MONTH
WETHERBY  "Artisan Market"  (by Little Bird)
Come along and buy "Handmade Goods" @Wetherby's very own Artisan Market
Arts and Crafts, Fresh Flowers and all kinds of goodies produced locally for your perusal and delectation.
[Please do remember to OBSERVE social distancing, wear a facemask (unless exempt) and practice regular Hand Sanitizing.]
 The Artisan Market will take place EVERY SECOND SUNDAY of the MONTH
---
WISE CAFE BOSTON SPA VILLAGE HALL OPEN
Tuesday  Wednesday  Thursday
9am to 3pm
It needs your support but more importantly – it has the best baked cakes. Go and enjoy.
---
Boston Spa Festival
Scarecrow Builder 
The winner was
"Lady & The Tramp"
at Westwood Vets.
The top prize for Champion Scarecrow Builder will be a £250 meal voucher generously donated by The Crown.
Each village winner – Boston Spa, Clifford & Thorp Arch – will receive a special cake from Bakes by Kelly.
Other prizes were given to the top scarecrows in each village.
---
Richard collects his 200th Radio Station Mug on 2nd June

Richard Stuart, nicknamed 'The Mug Man', a self styled radio anorak, travelled up from Newark by train today to collect a Tempo 107.4 FM mug, making his collection to an impressive 200.   He has revealed his desire to get into the Guinness Book of Records for having the most pieces of radio station mug memorabilia in Britain.    Richard announced that on Friday he is travelling to visit 'Beat Route Radio' in Rushden, Northamptonshire to collect his 201st mug.   All at Tempo FM wish him every success in his venture of getting into the record books. 
---
BOSTON SPA VILLAGE HALL
 "TUESDAYS"
WE ARE OPENING!
Boston Spa Village Hall will be serving take away drinks, cake and scones every Tuesday from 9am to 1pm from the Village Hall kitchen.
Proceeds to the village hall funds.
Outside seating available in line with government guidance.
Why not take a Bus trip to the Dales?
BUS SERVICE TO THE DALES:
New Sunday Bus Service to the Dales. Fancy escaping to the Dales on Sunday?
New service 874 has just started for the summer from Wetherby.
More details at some shelters & www.DalesBus.org.Twitter @DalesBus
DalesBus 874
Wetherby – Leeds – Horsforth – Ilkley – Bolton Abbey – Grassington – Kettlewell – Buckden
Summer Sundays and Bank Holidays from 18th April 2021
---
BOSTON SPA CROQUET OPEN TO NEW MEMBERS:
Have you ever fancied a game of Croquet? Boston Spa Croquet are seeking interested people to play the game. Why not give Gabrielle a call and before you know it you could indeed be playing the game.
Contact Gabrielle 07842 486 288
---
SCAMS:
These are coming thick and fast and feature on many social media sites.
They purport to come from Amazon, your bank, inland Revenue, Royal Mail, TNT, UPS.HM Revenue & Customs, Sky, Virgin Media.
If you are contacted think carefully these people are good at their game. They are unscrupulous and will go to any lengths to get at your hard earned money.
Remember the adage:
 "If it sounds to go to be true then it probably is!"
Computer repair scams
 Scammers never miss a trick and may call you claiming to be from the helpdesk of a well-known IT firm, such as Microsoft.
They'll tell you that your computer has a virus and will ask you to download 'anti-virus software', possibly at a cost.
This turns out to be Spyware, it is used to get your personal details.
Legitimate IT companies don't contact customers this way.
---
A little note, just to remind people that they are not alone.
 Remember  support is available particularly for those who are shielding, vulnerable or needing help.
If you need help or know someone who could do with help call:
0113 376 0330
---
FOOD BANK COLLECTION POINTS:
Extended hours – Bramham Church Porch 10.00am – 4 pm, 7 days a week.
St Mary's Boston Spa 9am – 3pm, 7 days a week and Wed 2 – 4pm.
Items required:
Food, including pasta, rice, tinned potatoes, tinned spaghetti, cooking sauce, tinned meat and fish, rice pudding, custard, sponge puddings, biscuits. Dog and cat food.
Baby products: nappies sizes 5&6
Urgent: Food Banks urgently need  : toiletries, including shaving foam, razors, shampoo, shower gel, deodorant, tissues, toilet rolls. Cleaning products, including washing powder, washing up liquid, bleach, kitchen roll.
---
The Community Green Group
Boston Spa
TAKE AWAY COFFEE POTS NO LONGER A PROBLEM:  Have you noticed the massive increase in waste produced from the increase in takeaway coffees?
Filling  bins and spilling over onto the streets and riverside.
The Community Green Group has decided to do something about it.
 WE are holding a competition to design new bins to recycle coffee cups that can be industrially composted.
The winner will receive £50 vouchers for Stew & Oyster and Tom Foolery.
See details on our website: bostongreengroup.co.uk
---
HOCKEY CLUB  @  BOSTON SPA
Continues to participate in the Yorkshire and North Hockey leagues, closely following the Covid protocols required by England Hockey. We are always looking for new players; we run three men's and one ladies' team. Should you be interested in playing please contact:
Graham on 07783 336135
or find us on Facebook. We are temporarily playing our home matches at Tadcaster Grammar School, where our men train on a Tuesday evening and ladies on a Wednesday evening. 
---
BOSTON SPA CYCLING CLUB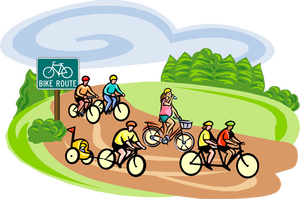 We  have over 30 members and hope to get back to some decent numbers on the road as soon as possible. We have new kit which some may have spotted on the roads.
Interested?
Please call Jonathan 07791 177117 for more information.
---
5K RUN: around Boston Spa.
Join us every Saturday Morning
Meet in the car park by the Stew and Oyster
Warm up at 7:45m 
Ready to run at 8:00am
Join us every Saturday
. Completely free, bring a friend
---
Cycling around Boston Spa
CYCLING IN THE AREA: New to cycling?
Boston Spa Green Group have some ideal safe rides listed on their website:    bostongreengroup.co.uk/cycling/cycle-routes/
---
BOSTON SPA HELP:
Boston Spa Volunteer Action Group should now have delivered postcards through every letter box in Boston Spa asking if anyone who is self-isolating needs support.
It will give the local volunteer name and contact phone number. The card offers: help with shopping, collecting prescriptions, dog walking or a friendly chat. There is a strict protocol that will be followed, recommended by the NHS, which is on the reverse of the postcards Penny Stables is co-ordinating the service, in liaison with the Parish Council penny.stables@gmail.com 07941 797902.
Please contact Penny if you have any questions or wish to assist.
---
Tockwith Village
New interest?:
Perhaps there is a club, group or activity in Tockwith which you might like to try. There are a number of classes at the village hall or perhaps you fancy the Ladies Social Drop-In Group or Art Group.
Tockwith Players Drama Group welcome new people as do the Singers – no experience necessary. A large group of people volunteer their services to keep the church gardens tidy – you might enjoy helping. Ainsty Conservation Society have regular maintenance work days at particular sites and on local footpaths. Contact details as follows:
Badminton: Bob and Fiona 01423 358808
Bowls Club: Ray Clark 01423 358939 or Roger McGlone 01423 358504
Tockwith Players: Sue on 01423 359254
Ainsty Conservation Society: Dr Barry Wright 01423 358791
Art Group: Janet on 01423 358253
Ladies Social Drop-In Group: Fiona 01423 358808
Tockwith Church Warden: Deryck Wilson: 01423 358364 or Angela Jenkins 01423 358067
Church Music Group: Angela Jenkins 01423 358067
Singers: Fiona 01423 358808
Line Dancing and Wiggle & Giggle exercise: Viv – 07931 508444
---
Walks Around Boston Spa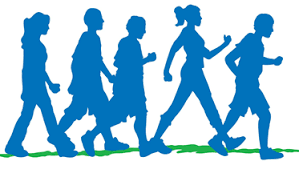 You can pick up a map at Yeadon's or at The Library for just 20p or the most popular links on the PC website are the village walks, the Parish Council has developed six walking routes around the village ranging from two miles to seven miles.
You can download the walks from the Parish Council website: