It's coming Home…
Football Coming Home
Join a local team…

---
Wetherby Athletic Junior FC
Wetherby Athletiv Junior Football Club is an FA Community Club and a registered charity.  There are teams for girls and boys from ages 5 to 18 and  over 350 playing members.  The club ethos is to provide opportunities for all abilities to play football in a safe and friendly environment, in which all its members feel valued and supported.  They encourages all members of our local community to get involved whether playing, coaching, administrating or simply supporting.
All their coaches have an enhanced FA criminal records check (CRC) and all coaches undergo the following minimum training courses:
The FA Level 1 Award in Coaching Football

FA Emergency Aid

FA Safeguarding Children Award
For information about joining a team, please visit their website:  Wetherby Athletic Junior Football Club (wetherbyathleticjfc.co.uk)
---
WITH THE HOT WEATHER PEOPLE THINK OF
TAKING THE PLUNGE
THINK WATER THINK SAFETY
---
LINLEY & SIMPSON SWAP HOUSE BRICKS
FOR LEGO ONES TO SUPPORT WETHERBY SCHOOL
A WETHERBY estate agency has swopped house bricks for Lego bricks as part of its community support programme.
Linley & Simpson, based in The Horsefair Centre on North Street, presented six sets of building bricks and toys to youngsters from St Edward's Catholic Primary School in Boston Spa.
Branch manager Emily Wilkinson said: "We are proud of our local roots, having helped many thousands of people move home across the Wetherby district for almost 20 years.
"We feel very much part of the Wetherby family, and work hard to give back to the community whenever we can – often in innovative ways. 
"We are thrilled to have been able to support the school and put smiles on the pupils' faces.
"We hope the Lego sets will provide some creative learning opportunities – and even spur the next generation of budding housebuilders and architects!"
The donation was made through Linley & Simpson's long-running initiative to help charities, schools, sports clubs, and good causes throughout Wetherby and its surrounding villages.
---
Harrogate Car Enthusiasts Motor Show And
Family Fun Day
The show was a great success and raised a fabulous 
£841
Donated To Yorkshire Air Ambulance 
---
Toilet Twinning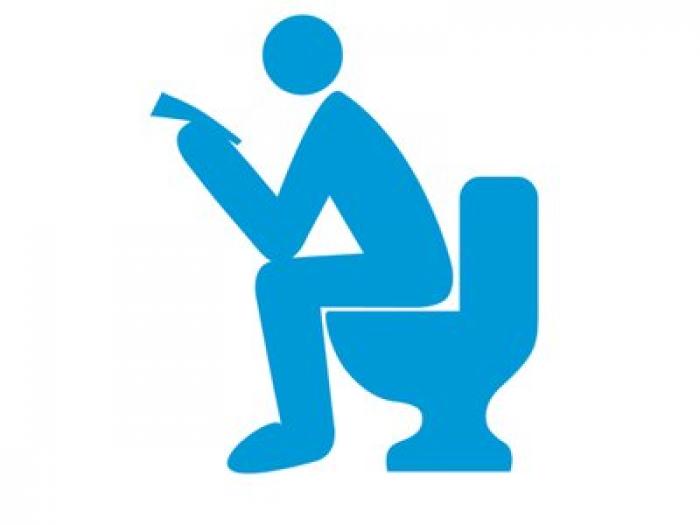 TRY THIS OUT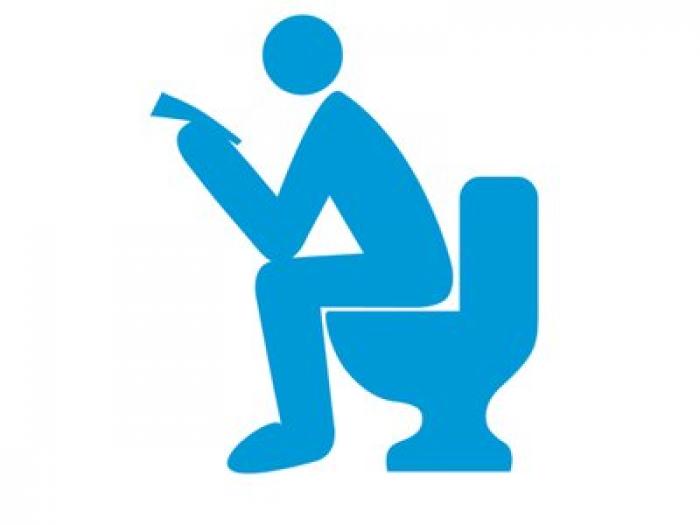 "Just log on to www.toilettwinning.org and follow the instructions."
  You will receive a framed certificate which you can put on the back of your toilet door so that all users will be aware of your support for others less fortunate.
You will be sent a confirmation email with your order number on it.   Please send the order number and whether the toilet is for an individual or family, or for an organisation to Heather: 
so that we can count it against the number required to make Wetherby a Toilet Twinned Town.
---
Leo and Luca
Very Special Twins
Copy and Paste This Link:https://www.justgiving.com/crowdfunding/leoandluca?utm_term=Y4W75NJrZ
---
"Pat Normington"
Pat had a bit of a "DO" to Raise funds for:
The People of The Ukraine
"Thank You so much to all the kind and generous people of Wetherby." Was her message. She managed to raise a fabulous:
£851
---
UPDATE: TOM BEEVERS
("We lost one of our own.")
Tom Beevers was 32 years old when he sadly took his own life on 31st December 2021, leaving behind devastated friends and family including 2 young children.
We, as a Wetherby football team who played with him every week, are heartbroken; that we couldn't help, that we didn't see the signs and that there are two kids growing without a father.
Spurred on by this, we have decided to set up something that Tom loved doing; playing a lot of football.
All donations collected as team entries and on the day, will be set aside for when the children are older.
All donations collected via JustGiving will go to: "PAPYRUS"  Prevention of Young Suicide.
PAPYRUS Prevention of Young Suicide is the UK charity dedicated to the prevention of suicide and the promotion of positive mental health and emotional wellbeing in young people. Suicide is the biggest killer of people aged 35 and under in the UK. PAPYRUS delivers suicide prevention education and training packages to thousands of people each year, to create suicide-safer communities across the UK
Thank you  for your support. We need as much support as possible to firstly, set this up and then secondly, to try and score as many goals as Tom did during the football!
https://www.justgiving.com/fundraising/thomasbeevers
(As of 9th May 2022)
---
Beginners Running Group Launches in Tadcaster
A weekly beginners' running group has started in Tadcaster led by trained running leaders from:
Tadcaster Harriers
The group will meet on Thursday evenings: at 6.45 pm
 Magnet Sports and Social Club in Tadcaster
The programme will run for  12 weeks and is aimed at men and women who would like to try running, to get a bit fitter, to run with others. The group is aimed at brand new and returning runners.
There is a cost of £10 for the whole programme.
The Group is part of the RunTogether initiative organised by England Athletics.
The entry system is online at
https://groups.runtogether.co.uk/TryRunningTadcaster
For further details contact Mark Swinden on 07789 512106 / swindenmark@sky.com
---
The Dog Academy – TV Series
TV company 'Five Mile Films' are making a series for Channel 4 called 'The Dog Academy', which is all about misbehaving dogs and their owners.  They are looking to hear from people who might be struggling with their dog's behaviour and need help to overcome their dog's issues.   From small quirks to life impacting behaviour, they will be assembling a team of the very best trainers in Britain to help owners transform their dogs once and for all.
The series will be filmed later this year, but they'd love to hear from people now.  Apply by email to:  dogacademy@fivemilefilms.co.uk
---
FOOD BANK COLLECTION POINTS:
Donations to the local food bank in the  Boston Spa and Braham area have begun operating extended hours-
Donations can be made at:
Bramham Church porch 10am – 4pm, 7 days a week
St Mary's Boston Spa 9am -3pm, 7 days a week, and Wed 2- 4pm
Specific items required, as follows: general food Items including:  pasta, rice, tinned potatoes, tinned spaghetti, cooking sauce, tinned meat and fish, rice pudding, custard, sponge puddings, biscuits. Dog and cat food. Baby products: nappies sizes 5&6 ( not UHT milk – they have plenty)
 Urgent appeal for: toiletries, including shaving foam, razors, shampoo, shower gel, deodorant, tissues, toilet rolls. Cleaning products, including washing powder, washing up liquid, bleach, kitchen roll.
The Food Bank has been running since lockdown and attracted a lot of donations; they reported that nearly 1.5 tonnes of food and non-food items have been donated.
 A considerable number of cash donations have also been received
---
WALKING FOR HEALTH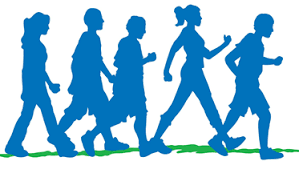 Walking for Wellbeing
BOSTON SPA : The Walking for Health has changed its name to Walking for Wellbeing.
The Walk takes place every 4th Tuesday of the month meeting outside the Village Hall the walks will be 30-60 minutes – depending on weather, walking conditions and participants, and will utilise footpaths and quiet roads around Boston Spa. Refreshments will be available afterwards at the:
 Methodist Church. High Street, Boston Spa, Wetherby, LS23 6AA
---
HERITAGE TRAIL
Ever wondered about the history of some of the old properties in Boston Spa?
You can buy a Trail Map 20p from Yeadon's and have a relaxing walk along the High Street and riverside whilst viewing and reading about them.
After your walk why not return for a coffee or something more exciting in one of the lovely bars here in the village.
---
WILD-LIFE SUPPORTER
Sustrans are looking for helpers to create a greener environment.
If you are interested to receive more information: email :
. No special skills required. It would be grand to turn the corridor from Wetherby to Newton Kyme into a Greenway; currently Sustrans have 38 such Greenways – we could be No. 39
---
WETHERBY MENS' FORUM
Wetherby Mens' Forum has re-commenced after 18 months, and is seeking new members. The Forum meets in the Scout Hall, Church Street, Wetherby, on Wednesday mornings between September and April, at 9.30am.
After refreshments, each week there is a guest speaker on a wide variety of subjects. Each season, the Forum also seeks to attract a celebrity speaker, and past speakers have included Amanda Owen, The Yorkshire Shepherdess, Sir Gary Verity, Gervaise Phinn and Harry Gration.
The annual subscription fee is £46, and the Forum is open to men who are retired, semi-retired, unemployed or who work part-time or shifts.
For further information, please ring 07956 002723, or visit the Forum on a Wednesday morning.
---

Wetherby Gets New On-Street Recycling Bins!
Have you seen the new orange and yellow on-the-go recycling bins?
You'll now be able to recycle cups, cans and plastic bottles while you're out and about. The new bins are being introduced in 6 areas of the city including Wetherby. It builds on the success of the #LeedsbyExample city centre on-the-go recycling campaign during which the number of people reporting that they recycle in the city centre increased from 17% to 49%!
You can now recycle your empty coffee cups in the orange bin in Wilderness car park (non-recyclable lids should go in the adjacent black litter bin). Please put your empty cans and plastic bottles in one of the 5 new yellow bins dotted around Wetherby.  Bringing a reusable drinks bottle and coffee cup out with you is always the best option for cutting down on waste.
(Some cafes use compostable coffee cups which cannot be recycled in the new orange bins as they are processed in a different way. Maybe talk with your local coffee shop to find out how to dispose of these in the right way).
Find the bin locations here or make sure to follow @Zero Waste Leeds on Facebook, Twitter, Instagram and LinkedIn to find out more about the campaign.
How to use the bins:
Please recycle your paper coffee cups in the new orange bins (non-recyclable lids should go in the adjacent black litter bin). Use the new yellow bins for your empty drink cans and plastic bottles. Although there are many environmental benefits to recycling these materials, bringing a reusable drinks bottle and coffee cup out with you is always the best option for cutting down on waste so please try to reuse as much as you can.
---
---
WISE CAFÉ CAN YOU HELP?
Volunteers needed!
Our much-loved WiSE Owl Café is on the lookout for extra volunteers, as an uncertain winter could potentially put its opening hours under threat.
Christine Hardman, who runs the café, said: "The WiSE Owl Café is an absolutely vital social lifeline to so many older people and their carers- as well as the wider community. We were so excited to open our doors again, and now we just want to make sure we are fully prepared, in case illness or other factors affect our staff numbers. We're looking for anyone who doesn't mind helping out, with anything from taking orders to clearing tables.
If you would like to volunteer, or to find out more information: email info@w-ise.org.uk     or phone 01937 588994.
---
KNIT, NATTER, CRAFT & CHATTER
 @ Boston Spa Village Hall
Lantern Room
Every Thursday between 10.30 am -12.30pm, hosted by Wetherby in Support of the Elderly.
Contact Debbie on 01937 588994 for more information.
---
TRAIDCRAFT
We are Back!
(Held 1st Sunday of the month and every 3rd Saturday)
It's all happening @ St Mary's Church Boston Spa
Check out www.traidcraftshop.co.uk .
---
BOSTON SPA WALKING FOR HEALTH: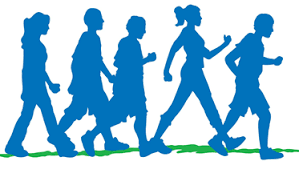 The walk takes place every 4th Tuesday of the month. 
It starts and ends at Boston Spa Methodist Church, High Street Boston Spa.
The walks will be 30-60 minutes – depending on the weather, walking conditions and participants and will utilize footpaths and quiet roads around Boston Spa.
 At the end of the walk, refreshments will be available at the Methodist Church. High Street, Boston Spa, Wetherby, LS23 6AA
---
YORK MINSTER NEWS:
Queen Elizabeth II
To mark the Queen's Platinum Jubilee next year, a statue of the monarch, slightly larger than life and holding the historic symbols of monarchy – the Orb and Sceptre  – will be placed in a niche high on its medieval west front. The Queen will be the first British monarch to have reigned for 70 years. The statue will be the Centre point of a make-over of the open space in front of the Minster, where a new Queen Elizabeth Square is to be created. A letter from Sir Edward Young, private secretary to the Queen, to the Dean, says a design of the statue was shown to the Queen who approved it in principle.
(We'll keep you informed on this one)
---
WETHERBY PARK RUN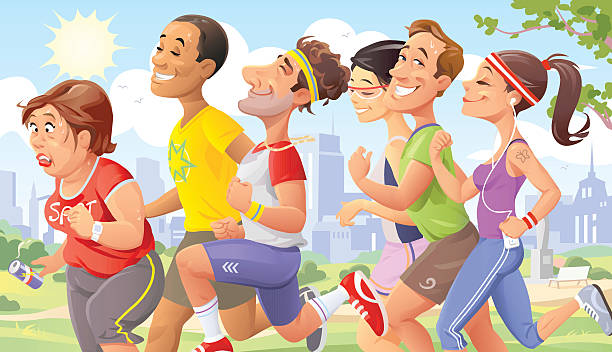 What is Wetherby park run?
It is a 5km run – it's you against the clock, every Saturday at 9am
The event takes place at:
Wetherby Sports Association, Boston Road, Wetherby, LS22 5HA
What does it cost to join in?     Nothing !!!!
Yes it's free! but please   register   before you first come along.
You only need to register with Parkrun once. Don't forget to bring a printed copy of your barcode (request a reminder)
If you forget it, you won't get your time
---
EVERY SECOND SUNDAY of the MONTH
WETHERBY  "Artisan Market"  (by Little Bird)
Come along and buy "Handmade Goods" @Wetherby's very own Artisan Market
Arts and Crafts, Fresh Flowers and all kinds of goodies produced locally for your perusal and delectation.
[Please do remember to OBSERVE social distancing, wear a facemask (unless exempt) and practice regular Hand Sanitizing.]
 The Artisan Market will take place EVERY SECOND SUNDAY of the MONTH
---
WISE CAFE BOSTON SPA VILLAGE HALL OPEN
Tuesday  Wednesday  Thursday
9am to 3pm
It needs your support but more importantly – it has the best baked cakes. Go and enjoy
---
 "TUESDAYS"
WE ARE OPENING!
Boston Spa Village Hall will be serving take away drinks, cake and scones every Tuesday from 9am to 1pm from the Village Hall kitchen.
Proceeds to the village hall funds.
Outside seating available in line with government guidance.
---
A little note, just to remind people that they are not alone.
 Remember  support is available particularly for those who are shielding, vulnerable or needing help.
If you need help or know someone who could do with help call:
0113 376 0330
---
FOOD BANK COLLECTION POINTS:
Extended hours – Bramham Church Porch 10.00am – 4 pm, 7 days a week.
St Mary's Boston Spa 9am – 3pm, 7 days a week and Wed 2 – 4pm.
Items required:
Food, including pasta, rice, tinned potatoes, tinned spaghetti, cooking sauce, tinned meat and fish, rice pudding, custard, sponge puddings, biscuits. Dog and cat food.
Baby products: nappies sizes 5&6
Urgent: Food Banks urgently need  : toiletries, including shaving foam, razors, shampoo, shower gel, deodorant, tissues, toilet rolls. Cleaning products, including washing powder, washing up liquid, bleach, kitchen roll.
---
The Community Green Group
Boston Spa
TAKE AWAY COFFEE POTS NO LONGER A PROBLEM:  Have you noticed the massive increase in waste produced from the increase in takeaway coffees?
Filling  bins and spilling over onto the streets and riverside.
The Community Green Group has decided to do something about it.
 WE are holding a competition to design new bins to recycle coffee cups that can be industrially composted.
The winner will receive £50 vouchers for Stew & Oyster and Tom Foolery.
See details on our website: bostongreengroup.co.uk
---
HOCKEY CLUB  @  BOSTON SPA
Continues to participate in the Yorkshire and North Hockey leagues, closely following the Covid protocols required by England Hockey. We are always looking for new players; we run three men's and one ladies' team. Should you be interested in playing please contact:
Graham on 07783 336135
or find us on Facebook. We are temporarily playing our home matches at Tadcaster Grammar School, where our men train on a Tuesday evening and ladies on a Wednesday evening.