Richard collects his 200th Radio Station Mug on 2nd June
Richard Stuart, nicknamed 'The Mug Man', a self styled radio anorak, travelled up from Newark by train today to collect a Tempo 107.4 FM mug, making his collection to an impressive 200.   He has revealed his desire to get into the Guinness Book of Records for having the most pieces of radio station mug memorabilia in Britain.    Richard announced that on Friday he is travelling to visit 'Beat Route Radio' in Rushden, Northamptonshire to collect his 201st mug.   All at Tempo FM wish him every success in his venture of getting into the record books. 
---
Covid-19
How the rules changed on 17th May
---
BOSTON SPA VILLAGE HALL
 "TUESDAYS"
WE ARE OPENING!
Boston Spa Village Hall will be serving take away drinks, cake and scones every Tuesday from 9am to 1pm from the Village Hall kitchen.
Proceeds to the village hall funds.
Outside seating available in line with government guidance.
---
Why not take a Bus trip to the Dales?
BUS SERVICE TO THE DALES:
New Sunday Bus Service to the Dales. Fancy escaping to the Dales on Sunday?
New service 874 has just started for the summer from Wetherby.
More details at some shelters & www.DalesBus.org.Twitter @DalesBus
DalesBus 874
Wetherby – Leeds – Horsforth – Ilkley – Bolton Abbey – Grassington – Kettlewell – Buckden
Summer Sundays and Bank Holidays from 18th April 2021
---
BOSTON SPA CROQUET OPEN TO NEW MEMBERS:
Have you ever fancied a game of Croquet? Boston Spa Croquet are seeking interested people to play the game. Why not give Gabrielle a call and before you know it you could indeed be playing the game.
Contact Gabrielle 07842 486 288.
---
TOCKWITH SHOW
CANCELLED
 The organisers of the annual Tockwith Show, which had been planned for Sunday 1 August 2021, have decided to cancel this year's event because of the continuing uncertainty about the impact of the Covid pandemic.
The show would have been the 75th to be staged since the event was first held in 1945
The Show Committee felt there were too many question marks over what would be allowed and how to ensure the safety of the public, to make holding this year's event a viable proposition.
Show President Michelle Lee said: "It was a disappointing and a hard decision to have to make but the Committee felt it was better to cancel the show now rather than end up staging something which didn't match the quality of previous years' shows, or put all the finance and time into preparing for an event that then had to be scrapped on short notice."
---
"BROWN BIN"

Find out when your brown bin collections start again
Click on the link above and it will take you to the Leeds Website where you can find out what date to expect your first and subsequent
Brown Bin Collection Date
Brown bin collections are due to start again from 22nd March. These have been slightly delayed due to COVID-19 and the recent lockdown.
Here's a reminder of what you can and can't put in your brown bins.
Yes Please:
Flowers and Plants
Grass Cuttings
Hedge Clippings
Leaves
Twigs and small branches (no more than 3cm thick)
Windfall fruit
Weeds (except noxious weeds)
Please put these into your bin loose and do not use any plastic bags
No thanks:
Plastic of any kind, including compostable and biodegradable
Glass
Food Waste (including fruit and veg peelings)
Pet bedding, Pet Waste or Cat litter 
Soil, Compost or Rubble
Noxious weeds
---
DONATE SPARE COMPUTERS:
 "…Digital access is the ability to fully participate in society. This includes access to tools and technologies, such as the internet and computers, that allow for full participation."
The current Covid 19 crisis has created greater demand for connectivity. This project aims to help by matching people who have spare machines with those who require them. We're a group of volunteers with a background in refurbishing and distributing tech, digital inclusion, education and community development. We came together as conversations with people working directly with families across communities have revealed there is an immediate requirement to resolve the need for connectivity and devices.
Do you or your organisation have devices no longer in use?
We are seeking machines which work, are safe and run a minimum of Windows 7. Ideally they should be under 5 years old."
Initially Contact: https://accesswy.org/.
---
SCAMS:
These are coming thick and fast and feature on many social media sites.
They purport to come from Amazon, your bank, inland Revenue, Royal Mail, TNT, UPS.HM Revenue & Customs, Sky, Virgin Media.
If you are contacted think carefully these people are good at their game. They are unscrupulous and will go to any lengths to get at your hard earned money.
Remember the adage:
 "If it sounds to go to be true then it probably is!"
Computer repair scams
 Scammers never miss a trick and may call you claiming to be from the helpdesk of a well-known IT firm, such as Microsoft.
They'll tell you that your computer has a virus and will ask you to download 'anti-virus software', possibly at a cost.
This turns out to be Spyware, it is used to get your personal details.
Legitimate IT companies don't contact customers this way.
---
A little note, just to remind people that they are not alone.
 Remember  support is available particularly for those who are shielding, vulnerable or needing help.
If you need help or know someone who could do with help call:
0113 376 0330
---
FOOD BANK COLLECTION POINTS:
Extended hours – Bramham Church Porch 10.00am – 4 pm, 7 days a week.
St Mary's Boston Spa 9am – 3pm, 7 days a week and Wed 2 – 4pm.
Items required:
Food, including pasta, rice, tinned potatoes, tinned spaghetti, cooking sauce, tinned meat and fish, rice pudding, custard, sponge puddings, biscuits. Dog and cat food.
Baby products: nappies sizes 5&6
Urgent: Food Banks urgently need  : toiletries, including shaving foam, razors, shampoo, shower gel, deodorant, tissues, toilet rolls. Cleaning products, including washing powder, washing up liquid, bleach, kitchen roll.
---
The Community Green Group
Boston Spa
TAKE AWAY COFFEE POTS NO LONGER A PROBLEM:  Have you noticed the massive increase in waste produced from the increase in takeaway coffees?
Filling  bins and spilling over onto the streets and riverside.
The Community Green Group has decided to do something about it.
 WE are holding a competition to design new bins to recycle coffee cups that can be industrially composted.
The winner will receive £50 vouchers for Stew & Oyster and Tom Foolery.
See details on our website: bostongreengroup.co.uk
---
HOCKEY CLUB  @  BOSTON SPA
Continues to participate in the Yorkshire and North Hockey leagues, closely following the Covid protocols required by England Hockey. We are always looking for new players; we run three men's and one ladies' team. Should you be interested in playing please contact:
Graham on 07783 336135
or find us on Facebook. We are temporarily playing our home matches at Tadcaster Grammar School, where our men train on a Tuesday evening and ladies on a Wednesday evening. 
---
BOSTON SPA CYCLING CLUB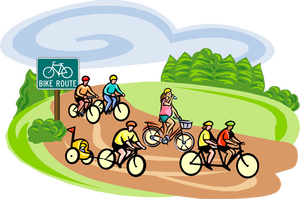 We  have over 30 members and hope to get back to some decent numbers on the road as soon as possible. We have new kit which some may have spotted on the roads.
Interested?
Please call Jonathan 07791 177117 for more information.
---
5K RUN: around Boston Spa.
Join us every Saturday Morning
Meet in the car park by the Stew and Oyster
Warm up at 7:45m 
Ready to run at 8:00am
Join us every Saturday
. Completely free, bring a friend
---
"Press Release"
Help us to Help the NHS
Users and patients are requested:
Please return on-loan equipment to the NHS.
If you have any " NHS on-loan equipment" that you no longer require please endeavour to return this.
This can be done through our network of Community Equipment providers.
 If you require any further information, please email: bhta@bhta.com as our offices are closed for direct contact.
 British Healthcare Trades Association
---
Cycling around Boston Spa
CYCLING IN THE AREA: New to cycling?
Boston Spa Green Group have some ideal safe rides listed on their website:    bostongreengroup.co.uk/cycling/cycle-routes/
---
BOSTON SPA HELP:
Boston Spa Volunteer Action Group should now have delivered postcards through every letter box in Boston Spa asking if anyone who is self-isolating needs support.
It will give the local volunteer name and contact phone number. The card offers: help with shopping, collecting prescriptions, dog walking or a friendly chat. There is a strict protocol that will be followed, recommended by the NHS, which is on the reverse of the postcards Penny Stables is co-ordinating the service, in liaison with the Parish Council penny.stables@gmail.com 07941 797902.
Please contact Penny if you have any questions or wish to assist.
---
Tockwith Village
New interest?:
Perhaps there is a club, group or activity in Tockwith which you might like to try. There are a number of classes at the village hall or perhaps you fancy the Ladies Social Drop-In Group or Art Group.
Tockwith Players Drama Group welcome new people as do the Singers – no experience necessary. A large group of people volunteer their services to keep the church gardens tidy – you might enjoy helping. Ainsty Conservation Society have regular maintenance work days at particular sites and on local footpaths. Contact details as follows:
Badminton: Bob and Fiona 01423 358808
Bowls Club: Ray Clark 01423 358939 or Roger McGlone 01423 358504
Tockwith Players: Sue on 01423 359254
Ainsty Conservation Society: Dr Barry Wright 01423 358791
Art Group: Janet on 01423 358253
Ladies Social Drop-In Group: Fiona 01423 358808
Tockwith Church Warden: Deryck Wilson: 01423 358364 or Angela Jenkins 01423 358067
Church Music Group: Angela Jenkins 01423 358067
Singers: Fiona 01423 358808
Line Dancing and Wiggle & Giggle exercise: Viv – 07931 508444
---
Walks Around Boston Spa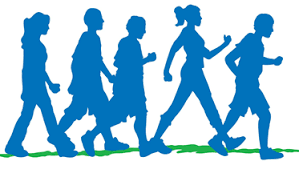 You can pick up a map at Yeadon's or at The Library for just 20p or the most popular links on the PC website are the village walks, the Parish Council has developed six walking routes around the village ranging from two miles to seven miles.
You can download the walks from the Parish Council website: