Page Updated 25/03/2020
Leeds City Council
Volunteering during COVID-19
Leeds City Council is partnering with Voluntary Action Leeds to introduce a structured approach to volunteering during COVID-19. We are thankful for the kind offers from our communities to help provide care and support, but we need to ensure it is co-ordinated in a way which keeps everyone safe.
 Anyone wishing to help is asked to contact VAL :
 emailing:volunteering@val.org.uk 
or calling: 0113 297 7920.
Training will be provided so volunteers meet safeguarding standards.  
Community groups forming with the aim of providing help are also asked to contact VAL so a volunteer manager can be involved in the process.
---
"ONE STOP CENTRE"
Westgate,
Wetherby, LS22 6NL
Tel: 01937 588994
Email: info@w-ise.org.uk
www.w-ise.org.uk
WiSE
Wetherby in Support of the Elderly
16/03/2020
Dear friends, supporters and volunteers of our organisation.
Following a conversation on Sunday last with Christine Hardman, café manager at the Wise Owl Cafe in Boston Spa, it has been decided that for the time being the WiSE Owl Café at Boston Spa will be closed.
Christine has recently returned from overseas. This is from an area that, as she was about to depart, was about to go into lockdown and where coronavirus was beginning to take hold on the community.
…………………………………………………………………………………
I will continue to update all our vital key stakeholders as and when there is more to discuss on the issue of coronavirus and we will continue to follow government advice to the letter but, in addition, apply good sense and logic in all we do to keep all of you are safe as we possibly can during this very difficult period.
With Best wishes
Mark Dobson
Operations Manager
WiSE
---
I thought this would be of interest:
From
Boston Spa Newsletter
LOCAL HELP IS OUT THERE: someone who was at risk and could not leave their home but needed a prescription collected. I can report within 10 minutes of putting the request on Next Door we had a volunteer who collected and delivered the tablets and received a bunch of daffodils as a thank you. The moral is obvious" if you are in need please reach out and you will find help"
---
Wetherby Bandstand 2020
We are looking for part time volunteers to assist before & after events in setting up the Bandstand on event days.
(These are Weekends & Bank Holidays only)
There is no payment attached to this role.
Applicants must be over 16 years of age
our Season is from 3rd May to 27th September
New applicants will be partnered with an experienced volunteer to form a team.  There will be 2 or 3 events/sessions, typically, over the course of the season for each volunteer.
Arrive 1:30pm help set up chairs, speakers and microphone.
Welcome attending band.
Assist with putting instrument cases in storage shed.
Enjoy band or leave. At 4:15pm re-attend to assist at 4:30 with chair storage.
Step ladder work preferable, but not essential.
---
Beginners Running Group Launches in Tadcaster
A beginners' running group is starting in Tadcaster
on Thursday 2nd April, led by trained running leaders from Tadcaster Harriers. The group will meet on:
Thursday evenings, at 6.45 pm
@ Magnet Sports and Social Club
Tadcaster
for 12 weeks and is aimed at men and women who would like to try running, to get a bit fitter, and to run with others. The group is aimed at brand new and returning runners.
There is a cost of £10 for the whole programme
Harriers Chairman, Mark Swinden, (one of the group leaders) 
"This will be our 8th group and every time we have had a great response and we are expecting the same this year. We have already had a number of people sign up, even before the launch. "
A Previous Group member, Richard Gatrell said:
"When I joined the group I had never run before. I've now done several races and I'm currently in training for my first marathon. Go on, give it a go!"
Amanda Whitney added that joining the group was:
"…the best decision I made; I loved it!"
The Group is part of the Runtogether initiative organised by England Athletics.
The entry system is online at:
https://groups.runtogether.co.uk/TryRunningTadcaster
There will also be a Tadcaster Harriers
"Runandtalk for mental health awareness"
at 6.45pm
at the Magnets club on Thursday 12 March
For further details contact: Mark Swinden on 07789 512106 / swindenmark@sky.com
or Celia McRoyall on 07980 953509 /
---
First Boston Spa Brownies – New Leaders Needed
First Boston Spa Brownies
First Boston Spa Brownies – New Leaders Needed
First Boston Spa Brownies are looking for new leaders from September as three of the four current leaders are no longer able to continue due to changes in personal circumstances. It's a fabulous friendly pack meeting on Wednesday evenings term time only.(Though there may be some flexibility to change this if it isn't convenient).
We would like to find someone as soon as possible so that we can hand over and provide support. The girls are amazing and so enthusiastic about everything, and the new brownie programme makes planning much easier. Being involved with Girlguiding is so rewarding, it can really make a difference to young lives and looks great on your CV. If you are over 18 and would like to get involved please get in touch our contact details are below or register at www.girlguiding.org.uk/register . Many thanks Julie, Elaine, Beth.
Primrose Lane Primary School, Boston Spa
on a Wednesday evening between 6.15pm and 7.30pm in term time.
(Though there may be some flexibility to change this if it isn't convenient).
For more information please contact: Julie on 07961 175555, Elaine on 07985 930931 or Beth on 07912 601327
---
Mummy Meet Ups
Mummy Meet-Ups Wetherby
mummymeetupswetherby@gmail.com
We are a new group for the local Wetherby area, trying to reduce the loneliness in the first few years of parenthood.
Kelly and I met when our babies were just 8 weeks old, at a baby group in Boston Spa. We were both initially very apprehensive to visit the groups, as it is something we had never done before and felt that others would judge our ways of parenthood.
After visiting a few groups in the local area, we realised this is not the case at all, everyone has their own ways of parenting and everyone should accept that. As our babies grew and we found many friendships within the different groups, we felt that we wanted to encourage others to join us and possibly organise our own meet-ups outside of the playgroups. Our babies have both recently turned one, and we are exploring new places each week, so why not get others to come along and join too.
Aims:
Reduce the initial fear of meeting new mums- we are all in the same boat

Spread more awareness of how lonely parenting can be if we don't get out and meet new people

Want people to feel comfortable asking for advice- the best advice comes from someone who has been there and done it

Encourage people to get out the house- some people don't like to explore new places on their own

Create a friendly atmosphere so people feel they can turn to the group for support and advice
We aim to be a relaxed version of a parent support group, from sleeping habits to weaning, someone has been there and experienced the same problem. There has been countless times where I have learnt something I didn't know about my own babies habits and routine, all on an afternoon at a softplay centre.
We have just organised to have a few 'Mums Night's out' each month, on the first and last Friday. It would be amazing for true friendships to form in our group, even when it doesn't include our little ones.
We are welcoming, supportive and we enjoy ourselves. We don't take life too seriously and we have fun! What more could you ask for? 
---
Boston Spa
SPONSOR A TREE ON CHURCH FIELDS
The Parish Council would like to plant more trees at Church Fields and would like to give residents, businesses and organisations the opportunity to sponsor a tree (or trees!).
Tree sponsorship was very popular at Stables Lane, they got snapped up very quickly, so if you didn't get chance to sponsor a tree at Stables Lane perhaps you would like one at Church Fields.
 email the PC Clerk, Deborah Marshall with you contact details. clerk@bostonspapc.org.uk
---
Wetherby Park Run
Wetherby parkrun is a FREE weekly 5km event for runners of all standards, which takes place every:
Saturday at 9:00am 
Meet at
Wetherby Sports Association, Boston Road, Wetherby, LS22 5HA
It is not a race against other runners, but a 5k timed run and it can really be whatever you want it to be, whether that's for fun or as part of a training plan.
It offers an opportunity for all the local community, male or female, young or old, to come together on a regular basis to enjoy this beautiful park and get physically active into the bargain. We want to encourage people to jog or run together irrespective of their ability – this event is truly open to all and best of all it really is FREE!
Taking part is easy – just register before your first ever parkrun. The great thing is that you only ever need to do this once! Then just set your alarm for Saturday morning and get yourself there!
Every week we grab a post parkrun coffee in Wetherby Sports Association – please come and join us! Maybe swap stories about your run that day, chat to other runners over a cup of tea or coffee and just be an important part of this new running community.
So whether you are a complete novice looking to get yourself started on your own "running journey" or a seasoned athlete wanting to use this as a part of your training schedule, you're welcome to come along and join us.
---
Boston Spa Walking For Health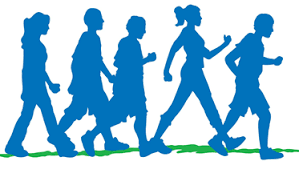 Fourth Tuesday each month. Our next walk 21st January meet up at the Methodist Church at 10am
Or 11am (for just refreshments and a chat)
Easy Walk about one hour with refreshments £1 in church hall afterwards. More Information call:
Marjorie Boorman: 842444
---
---
Clifford Village Show Saturday 5th September 2020
Early information for those of you who need to plan ahead and get creating and making.
Photography Categories: No Bigger than A4 please and simply mounted:
                      *Trees         * Decay         *Piles of things
Art and Handicraft Section: Artwork no bigger than 60 x 60 cm.
[Picture Size EXCLUDES any mount]
Painting, any medium: Rooftops
Artwork using charcoal and / or inks and pencil [Your Choice] Slices of fruit or vegetables.
A picture using material, felt or thread: Bonfire Night.
A knitted or felted hat.
A wreath using soft materials
Christmas Bunting (No more than one and a half metres)
 A Poem "It's Magic"
If you are planning to enter the "Chutney" category in the produce section then you might want to make it now so it has time to mature! Also there is a section for Marmalade so you might want to make some this winter to enter into the show.
There is also a bottle of flavoured spirit. You might want to get this steeping!
Please note the Teenagers Section (age 11 to 16) and Age Group 7-10 will include the same photography titles as above and the same poetry requirements. Teenagers may also enter any of the other above sections. Full details will be printed in the April Outlook.
Enquiries to: Jane Davies
or phone   01937 842383
---
Tockwith Village
New interest?:
Perhaps there is a club, group or activity in Tockwith which you might like to try. There are a number of classes at the village hall or perhaps you fancy the Ladies Social Drop-In Group or Art Group.
Tockwith Players Drama Group welcome new people as do the Singers – no experience necessary. A large group of people volunteer their services to keep the church gardens tidy – you might enjoy helping. Ainsty Conservation Society have regular maintenance work days at particular sites and on local footpaths. Contact details as follows:
Badminton: Bob and Fiona 01423 358808
Bowls Club: Ray Clark 01423 358939 or Roger McGlone 01423 358504
Tockwith Players: Sue on 01423 359254
Ainsty Conservation Society: Dr Barry Wright 01423 358791
Art Group: Janet on 01423 358253
Ladies Social Drop-In Group: Fiona 01423 358808
Tockwith Church Warden: Deryck Wilson: 01423 358364 or Angela Jenkins 01423 358067
Church Music Group: Angela Jenkins 01423 358067
Singers: Fiona 01423 358808
Line Dancing and Wiggle & Giggle exercise: Viv – 07931 508444
---
Walks Around Boston Spa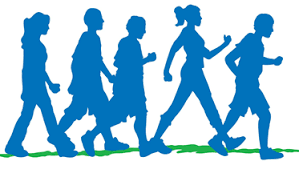 You can pick up a map at Yeadon's or at The Library for just 20p or the most popular links on the PC website are the village walks, the Parish Council has developed six walking routes around the village ranging from two miles to seven miles.
You can download the walks from the Parish Council website:
---
WILD-LIFE SUPPORTER:
Sustrans are looking for helpers to create a greener environment. If you are interested:
email: volunteers-uk@sustrans.org.uk
to receive more information. No special skills required. It would be grand to turn the corridor from Wetherby to Newton Kyme into a Greenway; currently Sustrans have 38 such Greenways, we could be 39.
---
The Marston Moor Youth Club:
Friday evenings in Tockwith Church from 7 to 8.30pm
during term time and open to Year 6 to Year 9
For further details please contact :
Karen Stobert: 01423 358979
or
Angela Jenkins 01423 358067
---
Tockwith Badminton club:

 Meet in the Village Hall
 Friday evenings from 7 to 9pm
 (fun and light exercise)
 No previous experience required
   Rackets available to borrow
   New members are welcome
   First week free then £3.00 per week
   Please telephone Bob and Fiona on 01423 358808
 Check session dates before coming for the first time
---
Follifoot Park Disabled Riders Group
(Follow the link below)
---
 Hey, take a look at this!
Well What is It?
Our very own, brand new, Electric Car Charging Point here in: 
Boston Spa
Situated Just behind the  "Stew and Oyster" 
And!!  Another is currently being installed in the 'Cluster of Nuts' car park in Wetherby
---
A Big Thank You to Gerry for his Fabulous Work
Gerry Raynor has hung up his headphones and presented his final weekly "Fabulous 50's"show on Tempo FM.    Gerry has been involved in radio for 50 years from the forces to Radio Aire in the eighties and also with other community radio stations.   To mark the special occasion the Trustees of Tempo FM presented Gerry with a special cake, made by a local baker.
---
Wetherby and Tadcaster Versus Arthritis
Wetherby and Tadcaster Versus Arthritis urgently need second hand books as our second hand book stock is getting very low and we need more to raise funds for research and care.
If you have books you could donate please ring Sheila Clayton on 01937 842954 to arrange collection. Thank you.
---
WETHERBY CIVIC SOCIETY CELEBRATES 25 YEARS BY LOOKING BACK OVER THE CENTURIES
The Civic Society is proud to have planted over 400 trees around the town, helped preserve & develop the Georgian Bath House & gardens, championed the siting of over 20 Historical Blue Plaques, and encouraged everyone to take greater pride in Wetherby as a unique and historic Market Town.
As part of it's celebrations it has launched a lively and fascinating website featuring many of Wetherby's features and fables as well as giving notice of events and outings organised by the Society. The Society is now turning to local residents and friends of the town from around the world to add to this collection of history and memories.
Take a look and find out something new and perhaps add something yourself…
---
"Wetherby Wheelers"

Nick Hopkinson tells us, "The club has going since 1985 and aims to provide a social aspect to various branches of cycling.  At present the regular rides are on Saturday morning (up to 50 miles at a brisk pace), Sunday (variable distance at touring pace) and for those who can make it, longer rides on Thursdays.
 More details of all these are available on our website but to encourage more people to cycle and join the club we are introducing easier rides on Saturday mornings as well and we would like to get the message out about this one as much as possible. All rides have a leader and whilst we try to keep together, no stragglers are left on their own."
---
Tockwith Singers:
The Singers meet every Tuesday at 7.30-9:30pm during school term time in Tockwith Village Hall. Everyone is welcome. The choir does perform locally from time to time for charity but is not compulsory. It is all very light hearted and most of all fun! Please call Fiona on 01423 358808 or just come along and see what we do.
---
Notification from 1st Wetherby Beavers
1st Wetherby Beavers, are opening a 2nd  Beaver colony to be held on  Tuesday evenings 6-7pm at the Scout Hut on Barleyfields Lane, Wetherby.   This is for boys and girls aged 5 1/2 to 8 years old.
Beavers have lots of fun with a full range of activities and we have a fun-packed programme planned for this term.
If you think your child would be interested in joining our fun packed Beaver group then please contact us and we will be happy to give you some more information.
Email:-  gsl1stWetherby@gmail.com who will be able to give you any further information about the Beavers, Cubs and Scouts.
---
Events in Tockwith:-
Conversation Spanish: Would you like to learn to speak Spanish? Already have a smattering of Spanish but want to practice your skills? Then why not pop along to the back room of Tockwith Village Hall every Tuesday evening between 7.30pm and 8pm. £5 a week. For more details contact Susan Mackenzie on 07539 355527 or email suebeaumontuk@yahoo.com
Bilton in Ainsty Cricket Club: have two teams who play in the Wetherby and York Saturday cricket leagues and are recruiting now for the 2019 season. If you are interested contact Andy Walker, 1st team Captain on 0784 3086062 or email biacc@hotmail.com
---
Wetherby Friendship Club
The club meets on the 1st Monday of the month at the Mason House Community Centre at 2pm.   New members would be very welcome, between the age of 55 and 100 years.   With all the retirement properties built over recent years, there maybe some lonely people in need of friendship.  A list of the activities, entertainment and outings are shown below.   Membership is just £2 per month.
Further details can be obtained from the Committee members:
Chair Person:     J Balby        583443
Secretary:         M Goodwin   589176
Treasurer:         P Docker      582255
PROGRAMME FOR 2019
2nd Dec        Peter Howard (It's Christmas)
6th Jan 2020   AGM
---
Thorp Arch and Walton Ladies Group
(Yorkshire Countrywomen's Association)
Thorp Arch & Walton (YCA) ladies group has been in existence for over 80 years and for the last 30 years has been affiliated to the Yorkshire Countrywomen's Association.  The group exists to promote friendship & support and is open to any women in the local community over the age of 16.  Visitors (Gents & Ladies) are welcome to all our open events.  New members are guaranteed a warm welcome.  We meet on the third Tuesday of every month at Boston Spa Methodist Church at 7.30pm and have a varied diary combining talks, trips, meals, tours and practical sessions covering a diverse subject base including food, drink, history, architecture, crafts, law & order, health and anything else that takes our fancy!  If you would like to know more, please contact us by email tawyca@outlook.com or visit our facebook page @tawyca.  We look forward to seeing you soon.
---
Youth Space in Tockwith
A proposed new venture for young people in Tockwith. It is hoped to re-establish a Youth Space for people aged between 11 and 19 at the Village Hall. A Sunday evening Drop In Cafe & Music Zone would be initially provided; however the main aim from the first Sunday session would be to collectively establish a plan of action that develops the following aspirations:-
Deliver a range of activities & projects to suit all tastes, interests and abilities.
Provide a welcoming and exciting space delivering social and educational opportunities for young people in Tockwith and the local community.
Offer positive opportunities for young people to engage with the local community and to create a sustainable and safe environment.
If anyone is interested in supporting and getting involved with this possible venture – please get in touch. Access to grants and training for people to become Youth Workers is available.
Contact:  michael.josh12@outlook.com or 07982 077225
---
Miscarriage Support Group for Leeds and the Surrounding Area
Currently the nearest Miscarriage Association Support Group is in Manchester, which is why

Alison Szustakowkski

is setting up a group for Leeds and the surrounding areas and is the volunteer Group Leader for this group.
Miscarriage is the most common kind of pregnancy loss, affecting around one in four pregnancies.
"We want to offer those that are going through this a place where they can feel a real understanding and a listening ear. Miscarriage can have a profound emotional impact, not only on the woman herself, but also on her partner, friends and family. Miscarriage can cause feelings of anxiety or depression and can lead to relationship problems. We're hoping that this support group can help ease these feelings by providing an outlet for people to talk. Partners are very welcome to attend too. Whilst the support group will be based in Wetherby, it is open for anyone to attend."
The meetings take place on the first Thursday of every month, 6:30pm – 8:00pm at the Mercure Wetherby Hotel,
LS22 5HE.
Alison Szustakowkski
thanks the Mercure Wetherby Hotel for offering the use of one of their beautiful rooms, with refreshments, free of charge.
---
Tockwith Art Group
Do you enjoy painting or drawing? Perhaps you like the idea, but have never got round to trying it. Whatever your experience or skill you will be most welcome at Tockwith Art Group. We are a small diverse group with a common interest in making pictures. Some paint in oils, water colours or acrylics, others prefer pastels or collage. Whatever your preferred medium, you are sure to fit in. We also host occasional demonstrations and workshops by well-known and professional artists. For more information contact Janet on 01423 358253 or Donna on 07532 461501. Or just call in – Monday evenings 7.30 to 9.30pm at Tockwith Village Hall.
---
Walks Around Boston Spa
Six routes taking you all around the village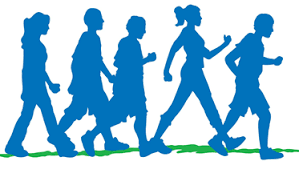 Ranging from 2 miles to 7 miles Get a map from:
Yeadons or Boston Spa Library just 20 pence
Or why not download a map from the village website at : www.bostonspapc.org.uk
---
Bereavement Supporters Needed
Losing a loved one can be the most devastating experience to a person. Everyday life suddenly changes leaving a bleak and hopeless outlook. Help through this devastating time is available with Cruse Bereavement Care, the only national bereavement charity in the UK, who supports thousands of people annually.
York Cruse now needs more volunteers as demand for their service is increasing all the time, but is finding that fewer people are coming forward to train, possibly because they perceive it as a depressing service.
Sue, a Bereavement Volunteer with York Cruse says "Death is not an easy subject to talk about and people struggle to find help and support. However it gives a great feeling of satisfaction seeing them so much happier at the final session."
We are looking for people who like helping people and are good listeners. Volunteers support each other and far from being depressing find the work stimulating and rewarding The commitment is just a few hours each week, with appointments fitting into the volunteers own schedule. Travelling expenses are reimbursed and volunteers are asked to attend the monthly volunteer's meeting.
In a thank you letter recently received, a client said "I am glad I contacted Cruse. Without this help I would have struggled to come to terms with my loss. I'm so thankful for the help I received. You most definitely helped restore hope in my life."
Last year York Cruse provided support to 512 people, including 90 children.
For information on the training course ring 01937 834702 Email: york@cruse.org.uk or visit www.yorkcruse.com
For individual referrals ring: 01904 481162 For more information on Cruse, visit the national website at www.crusebereavementcare.org.uk
---
St Gemma's Hospice are seeking volunteers to work in their Boston Spa and Wetherby charity shops
Our volunteers are at the heart of the care St Gemma's provides to local people with life threatening illnesses. Whatever your skills, we have a role to suit you.
Working alongside the Shop Manager, you'll become part of the team which generates as much income as possible to support patient care.
Tasks include:
receiving, sorting and pricing donated items including clothing, books and bric-a-brac
steaming clothes
serving customers
operating the till
window dressing and merchandising
Volunteers work in shifts, often donating one or two mornings or afternoons per week but two hours once a week is also valuable. Shops are open Monday to Saturday, 9am to 5pm so there will be times which fit in with your other activities.
How do I become a charity shop volunteer?
It couldn't be easier. Simply pop into or phone your local branch and arrange to meet up with the Shop Manager for an informal chat about the role. If all goes well, the Manager will ask you to complete an application form and will collect a reference. The Manager will contact you with a start date and will introduce you to your fellow volunteers and arrange training.
Alternatively, you can download the application form from this page, and submit your application online. Please remember to state at the top of the form the name of the charity shop that you would like to volunteer in. 
For more information visit recruitment.st-gemma.co.uk/home/charity-shop-volunteer/
---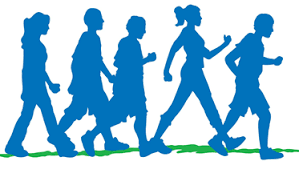 FITNFUN!

In 2011 Hayley Dodsworth from Bardsey started a local group called FitNFun for people living locally and in the surrounding villages.
Since then over 65 people have signed up, joined in when they can, without cost or commitment, getting exercise and making friends with likeminded locals.
Hayley said, "The aim of the group is to get locals moving, either walking, jogging or running a route through our beautiful Bardsey countryside."
They meet at the Bardsey Sports and Cricket Club, Keswick Lane, Bardsey at 7.30pm every Wednesday, between April and September, and return there after a 3km walk or 5km run, for well earned refreshments and to get to know the other members taking part.
All welcome to join us in the summer months and take part in something fun and good for you for free. Our group includes children (accompanied by adults), teenagers, men and women of all ages and abilities. (Pets are welcome on the route however they are not allowed on site in the sports club afterwards.)
Over the years we have set fundraising targets and trained and taken part as a team in many local fundraising events. We have found that signing up to a fundraiser is a great incentive to get people moving. If they have set themselves a goal to achieve and by doing this with others, keeps you motivated and on track to train and succeed whilst doing a very good thing for the chosen charity. The FitNFun nights provide safety in numbers for those who want to exercise in a group and the socialising afterwards helps people get to know each other who may live on the same street but never meet otherwise.
We have a website on www.fitnfunbardsey.com or Facebook: FITNFUN and would love to hear from you.
---
---
---
Bee Together!
Are you aged 50+?  Do you have a Learning Disability?  Do you feel lonely?  Would you like to get out more?
Bee Together would like to help.
We would first like to ask you questions about how you feel and about the difficulties you have getting out.  Do you have someone to go out with?  Do you know what things are going on?  Then we will put you in touch with people who may be able to help you do the things you want.
Contact: Anna-Marie Garbutt 07375 700117  anna-marie.garbutt@healthforall.org.uk
---
Boston Spa Men's Forum
Meetings are held each week on a Wednesday morning at the Clifford Village Hall, 9:30 for 10am, with a variety of guests speaking on subjects of interest.  New members are welcomed, so please come along.  There is a small weekly subscription, with free trials visits available – Contact 842665 for further information.
---
Interested in Poetry?
A very friendly informal group of people reciting poetry, either their own or from other poets, meet every other Thursday.  There is a new topic every session and everyone is very welcome to join them!!  Held at the Boston Spa Village Hall from 2pm – 3pm.  Admission £2 including refreshments.
---
Become a WiSE Volunteer!
Volunteering is a great way to meet new people, use your hidden talents and gain a real sense of community.  If you enjoy talking to people, have some time to spare and want to make a real difference to someone's life, come along and meet us, make new friends, use your skills and gain new ones!
There are some very rewarding things you could become involved in.  Depending on your interests and availability, you could help at one of our monthly Memory Cafes in either Boston Spa or Collingham, assist at the WiSE Owl Café for the community in Boston Spa village hall or at one of the fantastic entertainments or activities run by WiSE.  You could also become a friend to an elderly person or join us as a volunteer for our transport scheme.
To find out more, please contact the WiSE office on 01937 588994.  To enquire about becoming a driver, call 01937 222066 or visit the
website www.w-ise.org.uk