CHRISTMAS TREES:
Support a local Charity:
Horticap.
Bluecoat Wood Nurseries,
Otley Road,
  Harrogate
Wide range of trees which can be ordered online, visit our site
OR
tel 01423522876.
Wreaths and gifts will be available for sale at the nursery as usual. 
Opening times are 9.00am – 4.30pm Monday to Saturday
 10.00am – 4pm Sunday
---
Friday 11th December
Show off your silliest festive top and donate £2
(£1 if you are still at school)
to 
Save The Children Fund
Visit:
https://savethechildren.org.uk.christmasjumperday
For more details and how to join in this fun activity.
If you would like your jumper on our site for all to admire send us a
picture: www.tempofm.co.uk
---
It will soon be feeling a lot like:
Christmas
The team of volunteers were out today
(Saturday 21st. November) prepping for the putting up of the beautiful Christmas Lights that truly makes our town:
Sparkle over the Christmas Period.
Yes it will soon be feeling like 
Christmas
---
SCAMS:
It might be coming towards Christmas the season of goodwill to all but those scammers don't take a holiday be aware. Remember the adage:
"If it sounds too good to be true then it probably isn't true."
These are coming thick and fast and feature on many social media sites. They purport to come from:
Amazon, your bank, Inland Revenue,
Royal Mail, TNT, UPS.
If you are contacted by someone wanting money to deliver a parcel or that you are due a tax refund – best ignore.
---
 CHRISTMAS CARDS
Can you help Martin House shop?
They have lots of Christmas cards and they  are worried they won't sell because of lockdown….
If you need some/ would buy some, please go along to the shop before:
Weds at 4.30pm
They are only £3.50 a packet and it would really help them out.
---
Boston Spa
Friends of Stables Lane are seeking a unique sign:
Design a sign
Calling all young budding designers!
The Friends of Stables Lane are looking for a unique design for our new sign pointing to the park.
We're encouraging all local schools and organisations to get creative and enter the competition.
The closing date for entries is 28th February 2021.
Contact: Penny Stables
---
Windsor Court Residents 'Wear it Pink' to Raise Awareness for Breast Cancer
Staff and residents at Windsor Court care home in Wetherby have been celebrating "Wear It Pink Day", a national campaign to support the research and care charity, Breast Cancer Now.  Staff and Residents at the Yorkshire home celebrated the day with all things pink, wearing pink clothes or accessories such as hats and scarves in exchange for a donation to the charity. In conjunction with their pink outfits, staff and residents also wore funky pink wigs and pink hair glitter for an extra sparkle!
With everyone dressed up, staff took the opportunity to host pink themed activities such as pink ribbon badge arts and crafts. Mealtimes did not escape the pink treatment, with matching cupcakes, sweets, pink lemonade and even a much requested pink gin tasting session hosted by Lifestyle Manager, Kirsty.   

Residents at Windsor Court enjoy a full programme of health, leisure and wellbeing activities managed by a dedicated team of carers. For more information about Windsor Court, contact Paula on 01937 586 651 or visit https://www.idealcarehomes.co.uk/
---
HOCKEY CLUB  @  BOSTON SPA
Continues to participate in the Yorkshire and North Hockey leagues, closely following the Covid protocols required by England Hockey. We are always looking for new players; we run three men's and one ladies' team. Should you be interested in playing please contact:
Graham on 07783 336135
or find us on Facebook. We are temporarily playing our home matches at Tadcaster Grammar School, where our men train on a Tuesday evening and ladies on a Wednesday evening. 
---
Kirk Deighton Rangers
A message from
KIRK DEIGHTON RANGERS: under 11's are looking for 2-3 players to help us improve our already talented team of year 6s. 
We play in the Harrogate and District Junior League.
We are a friendly, inclusive club with excellent facilities, club house and a team of experienced, friendly Level 1 coaches.
We train at 10am on Saturdays at Grange Park in Wetherby and play our matches on Sunday mornings (usually).
We currently have 2 teams, 1 registered for the league and 1 playing friendlies. We would dearly like to register a second team for the league and to do that we need 2-3 players who have experience of playing competitive football.
This is a great opportunity to join a club with a wonderful history, amazing facilities, and opportunities to develop as a player to senior level. If you are interested, please text:
Chris Barty 07854 276001 / Paul Brook 07444 538379
or
PM Chris Bartoszewicz. . 
 Hope to be back playing soon – please contact for more details.
---
---
SCAM ALERTS
---
Are you thinking of or in the middle of redecorating your
KITCHEN?
Do you Want to be on Television?
Read on…………..
Are you  getting a new kitchen installed within the next two months? Or know someone who might like to document their kitchen upgrade on TV? 
An exciting new show will be on Channel 5 if you are interested in sharing your plans for your dream kitchen, send a brief description of the work you will be carrying out to make your dream come true.
Send your details to:
casting@piproductions.tv
---
BOSTON SPA CYCLING CLUB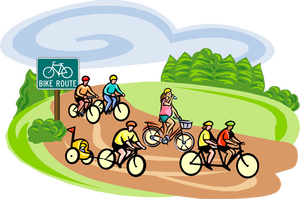 We  have over 30 members and hope to get back to some decent numbers on the road as soon as possible. We have new kit which some may have spotted on the roads.
Interested?
Please call Jonathan 07791 177117 for more information.
---

We are looking for volunteers to befriend an elderly person.
If you can spare an hour a week and would like to help or receive more information call: Carole McLelland 588994.
Remember we all need friends.
---
5K RUN: around Boston Spa.
Join us every Saturday Morning
Meet in the car park by the Stew and Oyster
Warm up at 7:45a.m. 
Ready to run at 8:00a.m.
Join us every Saturday
. Completely free, bring a friend.
---
"Press Release"
Help us to Help the NHS
Users and patients are requested:
Please return on-loan equipment to the NHS.
If you have any " NHS on-loan equipment" that you no longer require please endeavour to return this.
This can be done through our network of Community Equipment providers.
 If you require any further information, please email: bhta@bhta.com as our offices are closed for direct contact.
 British Healthcare Trades Association
---
---
Cycling around Boston Spa
CYCLING IN THE AREA: New to cycling?
Boston Spa Green Group have some ideal safe rides listed on their website:    bostongreengroup.co.uk/cycling/cycle-routes/
---
Walking For Health
Boston Spa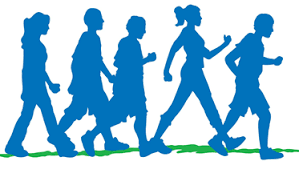 Every 2nd. and 4th. Tuesday of the Month
The Walk takes place every 2nd and 4th Tuesday of the month.  It starts and ends at Boston Spa Methodist Church, High Street Boston Spa. The walks will be 30-60 minutes 60 minutes – depending on the weather, walking conditions and participants. " The walk" walks will utilize footpaths and quiet roads around Boston Spa. At the end of the walk, refreshments will be available at The Methodist Church.
---
Medicine collection and deliveries to Housebound Residents
Harrogate District Green Party is organising medicine collection and deliveries from a rural pharmacy to housebound
residents.   Springbank Health in Tockwith & Green Hammerton previously relied on volunteers to deliver prescibed drugs, but many of these volunteers are themselves now self-isolating, leaving the delivery service under threat.
Arnold Warneken of Cowthorpe is co-ordinating a group of 20 volunteers, delivering medicines from Monday to Friday.   Volunteers observe the 2m distance rule, making sure that the patient receives their drugs safely before the volunteer leaves.
This team is performing an invaluable service to those unable to collect their own prescriptions.  The local pharmacy is already suffering serious staff shortages, and it is vital that patients receive their medicines promptly.  There is no charge for this service, but donations have been accepted on behalf of Springbank Health Patient Group and will be used to improve facilities or equipment at the practice.
Arnold Warneken: 07702 121386     arnold@selby.greenparty.org.uk
---
BOSTON SPA HELP:
Boston Spa Volunteer Action Group should now have delivered postcards through every letter box in Boston Spa asking if anyone who is self-isolating needs support.
It will give the local volunteer name and contact phone number. The card offers: help with shopping, collecting prescriptions, dog walking or a friendly chat. There is a strict protocol that will be followed, recommended by the NHS, which is on the reverse of the postcards Penny Stables is co-ordinating the service, in liaison with the Parish Council penny.stables@gmail.com 07941 797902.
Please contact Penny if you have any questions or wish to assist.
---
Leeds City Council
Volunteering during  COVID-19
Leeds City Council is partnering with Voluntary Action Leeds to introduce a structured approach to volunteering during COVID-19. We are thankful for the kind offers from our communities to help provide care and support, but we need to ensure it is co-ordinated in a way which keeps everyone safe.
 Anyone wishing to help is asked to contact VAL :
 emailing:volunteering@val.org.uk 
or calling: 0113 297 7920.
Training will be provided so volunteers meet safeguarding standards.  
Community groups forming with the aim of providing help are also asked to contact VAL so a volunteer manager can be involved in the process.
---
Charity supporting disabled needs Coronavirus help
One of the UK's largest charity providers of services for disabled people has launched a recruitment drive to ensure it has enough staff during the coming months of the Coronavirus crisis.
Leonard Cheshire operates residential care services in the north including Wharfedale House in Wetherby. Across the UK around 2,700 disabled adults with different levels of need have a home through Leonard Cheshire.
Frontline social care staff in these services have been designated as key workers by the Government as the fight against the spread of COVID-19 continues and the country adjusts to lockdown.
Social care providers are helping to ease pressure on the NHS, with Leonard Cheshire supporting and caring for people who could be more vulnerable to the virus.
The charity is now reaching out to workers affected by Coronavirus measures in sectors such as the hospitality, travel and other industries.
With UK cases of Coronavirus predicted to rise rapidly and peak in the coming weeks, Leonard Cheshire wants to fill current permanent and temporary vacancies and increase the bank of staff it can draw on for the next few months and beyond.
While it requires some nursing staff, most of the vacancies for roles such as support workers require no previous experience of the care sector. Being kind, willing to learn and help is the most important thing. Full training and support will be provided.
David Jessop, Executive Director People at Leonard Cheshire, said: "We are looking for people who want to make a difference during these uncertain times. We have some great permanent and temporary roles right now. If you are caring, compassionate and interested in supporting disabled people – we want to hear from you.
"Our staff and volunteers at our services have been incredible. But like every social care provider we are experiencing staffing pressures in some locations. While we are currently coping, we have to ensure we have a pool of motivated people we can draw on if this situation changes and gaps are filled."
To find out more about the roles go to leonardcheshire.org/urgentvacancies
Jonathan Sim
External Communications Manager, External Communications
Leonard Cheshire
Telephone: 020 3242 0313
Email: jonathan.sim@leonardcheshire.org
---
Pre School Story Time
BOSTON SPA METHODIST CHURCH
Boston Spa Methodist Church have created a YOU Tube page which can be accessed through our webpage. You will find Storytime twice a week for preschool children ( and adults of course) and Teatime Church. You will find the link on our page.
bostonspamethodistchurch.org.uk
---
BUGS IN LOCKDOWN
 You might be interested to see that the Wildlife Corridors sub-group of the Community Green Group have come up with a great idea to keep children busy and occupied in a creative way. Take photo of a bug send your photo to mike@bostondesign.co.uk.
Extra marks if you can identify the insect.
Two groups 12 and under and over 12s.
Winners announced at the end of each month of lockdown.
Prize is to have your photo on the website.
Please take care handling insects and return them to the wild as quickly as possible.
---
Boston Spa
SPONSOR A TREE ON CHURCH FIELDS
The Parish Council would like to plant more trees at Church Fields and would like to give residents, businesses and organisations the opportunity to sponsor a tree (or trees!).
Tree sponsorship was very popular at Stables Lane, they got snapped up very quickly, so if you didn't get chance to sponsor a tree at Stables Lane perhaps you would like one at Church Fields.
 email the PC Clerk, Deborah Marshall with you contact details. clerk@bostonspapc.org.uk
---
Boston Spa Walking For Health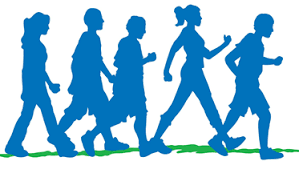 Fourth Tuesday each month. Our next walk 21st January meet up at the Methodist Church at 10am
Or 11am (for just refreshments and a chat)
Easy Walk about one hour with refreshments £1 in church hall afterwards. More Information call:
Marjorie Boorman: 842444
---
Tockwith Village
New interest?:
Perhaps there is a club, group or activity in Tockwith which you might like to try. There are a number of classes at the village hall or perhaps you fancy the Ladies Social Drop-In Group or Art Group.
Tockwith Players Drama Group welcome new people as do the Singers – no experience necessary. A large group of people volunteer their services to keep the church gardens tidy – you might enjoy helping. Ainsty Conservation Society have regular maintenance work days at particular sites and on local footpaths. Contact details as follows:
Badminton: Bob and Fiona 01423 358808
Bowls Club: Ray Clark 01423 358939 or Roger McGlone 01423 358504
Tockwith Players: Sue on 01423 359254
Ainsty Conservation Society: Dr Barry Wright 01423 358791
Art Group: Janet on 01423 358253
Ladies Social Drop-In Group: Fiona 01423 358808
Tockwith Church Warden: Deryck Wilson: 01423 358364 or Angela Jenkins 01423 358067
Church Music Group: Angela Jenkins 01423 358067
Singers: Fiona 01423 358808
Line Dancing and Wiggle & Giggle exercise: Viv – 07931 508444
---
Walks Around Boston Spa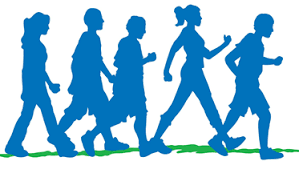 You can pick up a map at Yeadon's or at The Library for just 20p or the most popular links on the PC website are the village walks, the Parish Council has developed six walking routes around the village ranging from two miles to seven miles.
You can download the walks from the Parish Council website:
---
WILD-LIFE SUPPORTER

 
Sustrans are looking for helpers to create a greener environment. If you are interested:
email: volunteers-uk@sustrans.org.uk
to receive more information. No special skills required. It would be grand to turn the corridor from Wetherby to Newton Kyme into a Greenway; currently Sustrans have 38 such Greenways, we could be 39.
---
The Marston Moor Youth Club
Friday evenings in Tockwith Church from 7 to 8.30pm
during term time and open to Year 6 to Year 9
For further details please contact :
Karen Stobert: 01423 358979
or
Angela Jenkins 01423 358067
---
Follifoot Park Disabled Riders Group
(Follow the link below)
---
WETHERBY CIVIC SOCIETY CELEBRATES 25 YEARS BY LOOKING BACK OVER THE CENTURIES
The Civic Society is proud to have planted over 400 trees around the town, helped preserve & develop the Georgian Bath House & gardens, championed the siting of over 20 Historical Blue Plaques, and encouraged everyone to take greater pride in Wetherby as a unique and historic Market Town.
As part of it's celebrations it has launched a lively and fascinating website featuring many of Wetherby's features and fables as well as giving notice of events and outings organised by the Society. The Society is now turning to local residents and friends of the town from around the world to add to this collection of history and memories.
Take a look and find out something new and perhaps add something yourself…
---
Nick Hopkinson tells us, "The club has going since 1985 and aims to provide a social aspect to various branches of cycling.  At present the regular rides are on Saturday morning (up to 50 miles at a brisk pace), Sunday (variable distance at touring pace) and for those who can make it, longer rides on Thursdays.
 More details of all these are available on our website but to encourage more people to cycle and join the club we are introducing easier rides on Saturday mornings as well and we would like to get the message out about this one as much as possible. All rides have a leader and whilst we try to keep together, no stragglers are left on their own."