Wetherby Musical Theatre Group
"Oh Yea, Oh Yea"
Calling all budding thespians, actors and the like:
---
Wetherby and Tadcaster Versus Arthritis
.  Would you please be able to make an appeal for us on the radio.
Wetherby and Tadcaster Versus Arthritis urgently need second hand books as our second hand book stock is getting very low and we need more to raise funds for research and care.
If you have books you could donate please ring Sheila Clayton on 01937 842954 to arrange collection. Thank you.
---
---
 Little Princess Trust 
Louisa's Haircut
LOUISA will be having her haircut
My daughter Louisa, age 5 has been growing her hair for two and a half years in order to donate it to the Little Princess Trust. They provide girls with natural hair wigs where they have lost their own due to cancer and other illnesses. Louisa herself is in and out of hospital due to a metabolic blood sugar disorder and on one admission met a brave girl waiting for a wig from the charity. Louisa decided on the ward that she wanted to give her friend her hair and so she and I made the pledge to get it cut to make a wig. We've both been growing it for two and a half years now. The ladies at Westrow Wetherby have kindly agreed to do our cuts at no charge (we are donating the full haircut fee for both to the charity).
This takes place on Wednesday 17th July at 3.30pm. Louisa is very nervous of strangers and hairdressers (the fear of the unknown of hospitals has made her wary of what may happen to her) so I would love to give her as much support as I can. Her school, St Joseph's Wetherby have been fantastic and the staff have taken a sponsor form and really encouraged her. We have a just giving page, and are trying to raise £550, which is the cost the charity incurs to make and provide one natural hair wig.
So let's celebrate Louisa's determination and thank "Westrow Wetherby" for their kindness.
https://www.justgiving.com/fundraising/Anna-Louisa-Jacobs
---
Join Team Martin House at the York 10K in August
There's still time to sign up to run the York 10K in aid of Martin House.
The hospice's charity places may all be sold, but there is still time to join the Martin House team and raise money for the local charity supporting children with life-shortening conditions and their families.
By signing up through the York 10K organiser's site, Run for All, runners can choose to support Martin House and have the support of the events fundraising team in the run up to the event and on the day. Places can be booked via: www.runforall.com/events/10k/york-10k
Events Fundraiser, Sara Cracknell said: "We'd love as many people as possible to wear one of our orange t-shirts and run for us on 4th August. The York 10k is a spectacular run and always a popular one. We'll get in touch with runners when they sign up and choose to run for us. We can provide a fundraising pack which will include a running vest, sponsorship forms and information about Martin House. Runners will be joining a team making a huge difference to the care and support that we can provide."
Martin House cares for children and young people with life-shortening conditions, as well as supporting families in bereavement. The majority of the hospice's funding comes from fundraising, voluntary donations and legacies.
Reg Charity number 517919
For further information contact: Carol Devine
T: 01937 845045 or 07931523691
E: cdevine@martinhouse.org.uk
---
Jean Collinson
On Monday 8th July, Jean Collinson was presented with a plaque (that will be mounted in perpetuity the Scout & Guide Hall) to thank her for an incredible 70 years of dedicated involvement with the Hall. Firstly as a Guide, subsequently as the Guide Leader and then, for many years, as both a Trustee of the Hall and an active member of the Hall Committee. In attendance were Boston Spa Guides, various current and former Trustees and members of the Hall Committee, and also a number of venerable former Guide and Scout Leaders.
The plaque was presented by the current Chair of the Committee, Peter McGettigan. He says that the Hall Committee and the charitable 'Friends of the Scout & Guide Hall' are constantly on the lookout for volunteers to help; it doesn't take much time and it helps so many young people in the community. Please get in touch with him on 01937 830170 if you would be willing to lend a hand. No previous experience of Guiding or Scouting are necessary; just a willingness to help maintain a significant local historical building with a tremendously useful purpose. Alternatively, if you would prefer to donate a (small) amount annually to help fund improvements to the facilities then please also contact Peter.
---
WETHERBY CIVIC SOCIETY CELEBRATES 25 YEARS BY LOOKING BACK OVER THE CENTURIES
The Civic Society is proud to have planted over 400 trees around the town, helped preserve & develop the Georgian Bath House & gardens, championed the siting of over 20 Historical Blue Plaques, and encouraged everyone to take greater pride in Wetherby as a unique and historic Market Town.
As part of it's celebrations it has launched a lively and fascinating website featuring many of Wetherby's features and fables as well as giving notice of events and outings organised by the Society. The Society is now turning to local residents and friends of the town from around the world to add to this collection of history and memories.
Take a look and find out something new and perhaps add something yourself…
---
Nick Hopkinson tells us, "The club has been going since 1985 and aims to provide a social aspect to various branches of cycling.  At present the regular rides are on Saturday morning (up to 50 miles at a brisk pace), Sunday (variable distance at touring pace) and for those who can make it, longer rides on Thursdays.
 More details of all these are available on our website but to encourage more people to cycle and join the club we are introducing easier rides on Saturday mornings as well and we would like to get the message out about this one as much as possible. All rides have a leader and whilst we try to keep together, no stragglers are left on their own."
---
---
Statement from Wetherby Town Council
SCAUR BANK PLAYGROUND
UPDATE
The Town Council is disappointed that the Scaur Bank / King George's Field playground remains closed after
the flooding incident which occurred in March.
Initially the Council had to wait for the site to dry out; this included allowing the below surface water levels to
recede.
An initial inspection of the site found that there was movement in the structure of some of the larger items of
equipment such as the swing units. This suggested that the flood waters had caused settlement in the
foundations. The Council has been corresponding with the manufacturer to agree who is responsible for
investigation works which will determine what, if any, repair works are required.
The play equipment was only installed at the end of 2018 and as it is covered by a warranty the Council is
keen to ensure that any repair works are carried out without a cost to the local taxpayers. The results of the
investigations should be available later this week and will determine if any further action is required, which
we hope would be carried out as quickly as possible.
Once any groundworks are completed we will be able to clean the equipment and bring in fresh bark safety
surfacing.
The Council relies on an adjacent landowner for vehicle access to the site. An issue with a drainage pipe in
the field which has the access route has been brought to our attention.
Officers are meeting on site on Thursday 23 rd May to discuss the issue which we hope to be able to resolve
as quickly as possible.
Information from this meeting will determine how / when we can bring in materials and vehicles to the Scaur
Bank site.
We hope to have the playground open again as soon as possible, but in any event before the school summer
holidays. We will not re-open the site before we are confident that it is safe to do so.
Iona Taylor, Town Clerk
21 st May 2019
---
Tockwith Singers:
The Singers meet every Tuesday at 7.30-9:30pm during school term time in Tockwith Village Hall. Everyone is welcome. The choir does perform locally from time to time for charity but is not compulsory. It is all very light hearted and most of all fun! Please call Fiona on 01423 358808 or just come along and see what we do.
---
Announcement from Wetherby Town Council
PRESS RELEASE
 Free public WiFi is coming to Wetherby, West Yorkshire, bringing a stream of benefits for residents, businesses and visitors in the historic market town. The best-in-class network will offer speeds of up to 1 gigabits per second, which is faster than virtually all home WiFi networks and on a par with the best business services. This means users can enjoy ultrafast access to the internet via their phones, laptops and computers without running up large bills for data usage. Depending on device, an HD feature film could be downloaded in less than a minute using the network,'_wetherbyfreewifi'. IntechnologyWiFi, the Harrogate-based provider of robust next-generation digital infrastructure, is managing the free public WiFi on behalf of Wetherby Town Council and there is no cost to the taxpayer. The company is also providing its lifestyle app, Citi-Wise, featuring relevant local content about things to do and see in Wetherby. The roll-out will support local businesses such as market traders, retailers, food and beverage operators and self-employed entrepreneurs and will encourage visitors to spend more time in the town centre and its attractive open spaces. A spokesperson for Wetherby Town Council has said that: "We are delighted that IntechnologyWiFi is investing in Wetherby to increase our access to the digital economy."We appreciate that we have a charming, historic town and we like that, but equally we recognise that technology is always moving forwards and creating new opportunities for business and tourism."It's wonderful that Wetherby will be at the forefront of technology. Free public WiFi will attract more people into our town centre and is a real advantage for us and for local businesses."Local businessman Jamie Coulthard Hullah, director of Sports Telecomms, introduced the opportunity to IntechnologyWiFi. He said: "WiFi is very important for everyone and so many people rely on it for their day-to-day business and leisure. Free public WiFi in Wetherby will help bring the town together around the centre."Natalie Duffield, chief executive of IntechnologyWiFi, said: "Wetherby is a beautiful town with a rich history but internet access has been patchy which can limit opportunities in this digital age."We have installed the best available technologies across the town centre for the benefit of local businesses, residents and visitors."
 Leeds City Council supported the project by providing access to street furniture.
---
Notification from 1st Wetherby Beavers
1st Wetherby Beavers, are opening a 2nd  Beaver colony to be held on  Tuesday evenings 6-7pm at the Scout Hut on Barleyfields Lane, Wetherby.   This is for boys and girls aged 5 1/2 to 8 years old.
Beavers have lots of fun with a full range of activities and we have a fun-packed programme planned for this term.
If you think your child would be interested in joining our fun packed Beaver group then please contact us and we will be happy to give you some more information.
Email:-  gsl1stWetherby@gmail.com who will be able to give you any further information about the Beavers, Cubs and Scouts.
---
Events at our Local Libraries:-
---
Events in Tockwith:-
Conversation Spanish: Would you like to learn to speak Spanish? Already have a smattering of Spanish but want to practice your skills? Then why not pop along to the back room of Tockwith Village Hall every Tuesday evening between 7.30pm and 8pm. £5 a week. For more details contact Susan Mackenzie on 07539 355527 or email suebeaumontuk@yahoo.com
Bilton in Ainsty Cricket Club: have two teams who play in the Wetherby and York Saturday cricket leagues and are recruiting now for the 2019 season. If you are interested contact Andy Walker, 1st team Captain on 0784 3086062 or email biacc@hotmail.com.
---
Local RSPCA Animal Home is looking for cyclists
Your local RSPCA York, Harrogate & District Branch is looking for cyclists to sign up for their popular bike ride/sportive, the Yorkshire100, on Sunday, August 4th.
Anyone taking part will be helping to raise funds to help the many animals they care for at their York Animal Home and those in foster care in the community.
The Yorkshire100 sets out from the University of York in Heslington and heads out along mainly quiet roads into the Vale of York and the Yorkshire Wolds and back – taking the riders out into beautiful Yorkshire scenery. There are three distances to chooses from: The Bunny Hop at c33miles, the Cat's Whiskers at c56miles and the Dog's Dinner at just over 100miles.
The fully supported ride offers a great day in the saddle, with free refreshment stops, including a lunch stop on each route, mechanical and medical support etc plus medal, goody bag and cake and a cuppa at the finish.
Entry is only £36 with no obligation to fundraise or make a donation – although the animals will appreciate any extra funds!
Val Hogg, Branch Fundraiser says:
"Many people don't realise that as we are a separately registered charity to the national RSPCA that we need to raise money locally to help local animals in need. We care for dogs, cats, puppies, kittens, rabbits and other small furries, many of whom have been abused, neglected, abandoned or are simply no longer wanted.
All the monies raised from the event will help the animals at our York Animal Home"
Online entry is available until Monday, July 29th via the British Cycling website at https://www.britishcycling.org.uk/events/details/193782/Yorkshire-100. Entries will also be available on the day, but at a cost of £40.
For more info please email Val Hogg, valh@rspca-yorkhome.org.uk
---
---
---
Wetherby Friendship Club
The club meets on the 1st Monday of the month at the Mason House Community Centre at 2pm.   New members would be very welcome, between the age of 55 and 100 years.   With all the retirement properties built over recent years, there maybe some lonely people in need of friendship.  A list of the activities, entertainment and outings are shown below.   Membership is just £2 per month.
Further details can be obtained from the Committee members:
Chair Person:     J Balby        583443
Secretary:         M Goodwin   589176
Treasurer:         P Docker      582255
PROGRAMME FOR 2019
4th March    Trevor Woodhead  (Singer/Keyboard)
18th March   Wakefield Wetherby Whaler
1st April        Bingo
13th May      Duncan Verity (Slide Show)
20th May      Bridlington Trip
3rd June       Kim and Dave (Duo)
1st July         Bingo
15th July       Redcar Trip
5th August    Paula Marie (Singer) plus Strawberry Tarts
2nd Sept       Young at Heart
16th Sept      Whitby Trip
7th Oct         Chris (Fashions)
4th Nov         Bingo plus Ginger Buns
2nd Dec        Peter Howard (It's Christmas)
6th Jan 2020   AGM
---
---
We have received this appeal on our Facebook page:-
The Bone Cancer Research Trust (Charity Number 1159590) are the leading charity dedicated to fighting primary bone cancer, and we would love the support of your listeners.
It's so easy for your listeners to get involved, we would like to ask them to save used and new postage stamps from the UK and overseas, any amount at any time of the year is very much appreciated. In 2018, we raised £12,775 just from stamps and stamp collections. In 2019 we wish to raise at least £25,000. I've provided some copy below, if you would be kind enough to include it in your broadcasts?
The Bone Cancer Research Trust is the leading charity dedicated to fighting primary bone cancer and they need your help! Please save your new and used stamps for their Stamp Appeal.
Christmas has gone, but you may have received a few Christmas cards with stamps on or maybe there's a birthday coming up, or even your workplace receives lots of post! Don't forget to ask your social group, school, church and so on to support us! Instead of throwing stamps away, send them to the Bone Cancer Research Trust Stamp Appeal and they can turn your stamps into funds, so they can continue with their life-saving research, providing reliable information, raising crucial awareness as well as offering support to those who need it. Find out more at www.bcrt.org.uk/stamps
Please send your stamps to:
BCRT Stamp Appeal
20 Bowers Road
Benfleet
Essex
SS7 5PZ
---
---
Thorpe Arch and Walton Ladies Group
(Yorkshire Countrywomen's Association)
Thorp Arch & Walton (YCA) ladies group has been in existence for over 80 years and for the last 30 years has been affiliated to the Yorkshire Countrywomen's Association.  The group exists to promote friendship & support and is open to any women in the local community over the age of 16.  Visitors (Gents & Ladies) are welcome to all our open events.  New members are guaranteed a warm welcome.  We meet on the third Tuesday of every month at Boston Spa Methodist Church at 7.30pm and have a varied diary combining talks, trips, meals, tours and practical sessions covering a diverse subject base including food, drink, history, architecture, crafts, law & order, health and anything else that takes our fancy!  If you would like to know more, please contact us by email tawyca@outlook.com or visit our facebook page @tawyca.  We look forward to seeing you soon.
---
Youth Space in Tockwith
A proposed new venture for young people in Tockwith. It is hoped to re-establish a Youth Space for people aged between 11 and 19 at the Village Hall. A Sunday evening Drop In Cafe & Music Zone would be initially provided; however the main aim from the first Sunday session would be to collectively establish a plan of action that develops the following aspirations:-
Deliver a range of activities & projects to suit all tastes, interests and abilities.
Provide a welcoming and exciting space delivering social and educational opportunities for young people in Tockwith and the local community.
Offer positive opportunities for young people to engage with the local community and to create a sustainable and safe environment.
If anyone is interested in supporting and getting involved with this possible venture – please get in touch. Access to grants and training for people to become Youth Workers is available.
Contact michael.josh12@outlook.com or 07982 077 225
---
---
New Miscarriage Support Group for Leeds and the Surrounding Area
Currently the nearest Miscarriage Association Support Group is in Manchester, which is why

Alison Szustakowkski

is setting up a group for Leeds and the surrounding areas and is the volunteer Group Leader for this group.
Miscarriage is the most common kind of pregnancy loss, affecting around one in four pregnancies.
"We want to offer those that are going through this a place where they can feel a real understanding and a listening ear. Miscarriage can have a profound emotional impact, not only on the woman herself, but also on her partner, friends and family. Miscarriage can cause feelings of anxiety or depression and can lead to relationship problems. We're hoping that this support group can help ease these feelings by providing an outlet for people to talk. Partners are very welcome to attend too. Whilst the support group will be based in Wetherby, it is open for anyone to attend."
The meetings take place on the first Thursday of every month, 6:30pm – 8:00pm at the Mercure Wetherby Hotel,
LS22 5HE.
Alison Szustakowkski
thanks the Mercure Wetherby Hotel for offering the use of one of their beautiful rooms, with refreshments, free of charge.
---
---
Tockwith Art Group
Reopens after the Summer break on Monday, September 3. Do you enjoy painting or drawing? Perhaps you like the idea, but have never got round to trying it. Whatever your experience or skill you will be most welcome at Tockwith Art Group. We are a small diverse group with a common interest in making pictures. Some paint in oils, water colours or acrylics, others prefer pastels or collage. Whatever your preferred medium, you are sure to fit in. We also host occasional demonstrations and workshops by well-known and professional artists. For more information contact Janet on 01423 358253 or Donna on 07532 461501. Or just call in – Monday evenings 7.30 to 9.30pm at Tockwith Village Hall.
---
Walks Around Boston Spa
Six routes taking you all around the village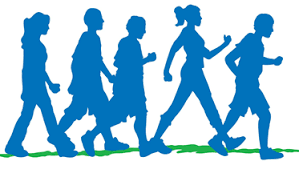 Ranging from 2 miles to 7 miles Get a map from:
Yeadons or Boston Spa Library just 20 pence.
Or why not download a map from the village website at : http://www.bostonspapc.org.uk
---
Table Tennis
The Senior Table Tennis Group at Boston Spa Methodist Church are talent spotting and seeking new members.
Club Nights:   are on Monday evenings from 5:00 to 7:00pm with Home matches played in the Harrogate League on the same night.    Strictly over 18s only.
All enquiries to David Howell 07817 769259
---
Bereavement Supporters Needed
Losing a loved one can be the most devastating experience to a person. Everyday life suddenly changes leaving a bleak and hopeless outlook. Help through this devastating time is available with Cruse Bereavement Care, the only national bereavement charity in the UK, who supports thousands of people annually.
York Cruse now needs more volunteers as demand for their service is increasing all the time, but is finding that fewer people are coming forward to train, possibly because they perceive it as a depressing service.
Sue, a Bereavement Volunteer with York Cruse says "Death is not an easy subject to talk about and people struggle to find help and support. However it gives a great feeling of satisfaction seeing them so much happier at the final session."
We are looking for people who like helping people and are good listeners. Volunteers support each other and far from being depressing find the work stimulating and rewarding The commitment is just a few hours each week, with appointments fitting into the volunteers own schedule. Travelling expenses are reimbursed and volunteers are asked to attend the monthly volunteer's meeting.
A training course is starting in York on September 8th 2018. Cruse Bereavement Care supports hundreds of people from York and throughout North Yorkshire. In a thank you letter recently received, a client said "I am glad I contacted Cruse. Without this help I would have struggled to come to terms with my loss. I'm so thankful for the help I received. You most definitely helped restore hope in my life."
Last year York Cruse provided support to 512 people, including 90 children.
For information on the training course ring 01937 834702 Email: york@cruse.org.uk or visit http://www.yorkcruse.com
For individual referrals ring: 01904 481162 For more information on Cruse, visit the national website at http://www.crusebereavementcare.org.uk
---
---
St Gemma's Hospice are seeking volunteers to work in their Boston Spa and Wetherby charity shops
Our volunteers are at the heart of the care St Gemma's provides to local people with life threatening illnesses. Whatever your skills, we have a role to suit you.
Working alongside the Shop Manager, you'll become part of the team which generates as much income as possible to support patient care.
Tasks include:
receiving, sorting and pricing donated items including clothing, books and bric-a-brac

steaming clothes

serving customers

operating the till

window dressing and merchandising
Volunteers work in shifts, often donating one or two mornings or afternoons per week but two hours once a week is also valuable. Shops are open Monday to Saturday, 9am to 5pm so there will be times which fit in with your other activities.
How do I become a charity shop volunteer?
It couldn't be easier. Simply pop into or phone your local branch and arrange to meet up with the Shop Manager for an informal chat about the role. If all goes well, the Manager will ask you to complete an application form and will collect a reference. The Manager will contact you with a start date and will introduce you to your fellow volunteers and arrange training.
Alternatively, you can download the application form from this page, and submit your application online. Please remember to state at the top of the form the name of the charity shop that you would like to volunteer in. 
For more information visit https://recruitment.st-gemma.co.uk/home/charity-shop-volunteer/
---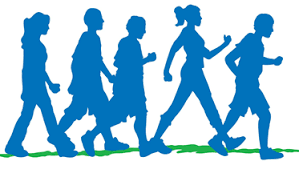 FITNFUN!

In 2011 Hayley Dodsworth from Bardsey started a local group called FitNFun for people living locally and in the surrounding villages.
Since then over 65 people have signed up, joined in when they can, without cost or commitment, getting exercise and making friends with likeminded locals.
Hayley said, "The aim of the group is to get locals moving, either walking, jogging or running a route through our beautiful Bardsey countryside."
They meet at the Bardsey Sports and Cricket Club, Keswick Lane, Bardsey at 7.30pm every Wednesday, between April and September, and return there after a 3km walk or 5km run, for well earned refreshments and to get to know the other members taking part.
All welcome to join us in the summer months and take part in something fun and good for you for free. Our group includes children (accompanied by adults), teenagers, men and women of all ages and abilities. (Pets are welcome on the route however they are not allowed on site in the sports club afterwards.)
Over the years we have set fundraising targets and trained and taken part as a team in many local fundraising events. We have found that signing up to a fundraiser is a great incentive to get people moving. If they have set themselves a goal to achieve and by doing this with others, keeps you motivated and on track to train and succeed whilst doing a very good thing for the chosen charity. The FitNFun nights provide safety in numbers for those who want to exercise in a group and the socialising afterwards helps people get to know each other who may live on the same street but never meet otherwise.
We have a website on www.fitnfunbardsey.com or Facebook: FITNFUN and would love to hear from you.
---
---
---
Bee Together!
Are you aged 50+?  Do you have a Learning Disability?  Do you feel lonely?  Would you like to get out more?
Bee Together would like to help.
We would first like to ask you questions about how you feel and about the difficulties you have getting out.  Do you have someone to go out with?  Do you know what things are going on?  Then we will put you in touch with people who may be able to help you do the things you want.
Contact: Anna-Marie Garbutt 07375 700117  anna-marie.garbutt@healthforall.org.uk
---
Boston Spa Men's Forum
Meetings are held each week on a Wednesday morning at the Clifford Village Hall, 9:30 for 10am, with a variety of guests speaking on subjects of interest.  New members are welcomed, so please come along.  There is a small weekly subscription, with free trials visits available – Contact 842665 for further information.
---
Interested in Poetry?
A very friendly informal group of people reciting poetry, either their own or from other poets, meet every other Thursday.  There is a new topic every session and everyone is very welcome to join them!!  Held at the Boston Spa Village Hall from 2pm – 3pm.  Admission £2 including refreshments.
---
Become a WiSE Volunteer!
Volunteering is a great way to meet new people, use your hidden talents and gain a real sense of community.  If you enjoy talking to people, have some time to spare and want to make a real difference to someone's life, come along and meet us, make new friends, use your skills and gain new ones!
There are some very rewarding things you could become involved in.  Depending on your interests and availability, you could help at one of our monthly Memory Cafes in either Boston Spa or Collingham, assist at the WiSE Owl Café for the community in Boston Spa village hall or at one of the fantastic entertainments or activities run by WiSE.  You could also become a friend to an elderly person or join us as a volunteer for our transport scheme.
To find out more, please contact the WiSE office on 01937 588994.  To enquire about becoming a driver, call 01937 222066 or visit the website www.w-ise.org.uk
---
Activities for the Over 60's in Wetherby